Almost everything changed regarding this years festival; from the location, to the fact that it was a ticketed show instead of being free. The one constant however, was the quality of the bands that played, and despite all the changes, the festival was a success. The crowds were light most of the early day and being that it was really hot out, most people sought out shade, whether it was in the form of the classy VIP cruise ship or under one of the numerous trees in the spacious park. As the day passed, the crowd and enthusiasm grew and definitely peaked during Twin Peaks' raucous set.
Food and beer tents were easy to get to and the prices were fair, also there were no aggravating lines to go to the bathroom, which is always a huge bonus. The merch tent was stocked with tons of great buys from the bands that performed as well. It was also neat to see the many musicians mingling with the crowd, signing stuff and being really accessible to the fans.
The bands that played, in order were; Surfbort, Heaven, Heaters, Meatbodies, Happyness, Screaming Females, Mikal Cronin, Twin Peaks, Stephen Malkmus And The Jicks, and Super Furry Animals. All the bands provided something a bit different musically and the stand out acts, in this writers humble opinion, were Meatbodies, Screaming Females, Twin Peaks and Super Furry Animals. Most of the bands can be considered Indie, in some respect, but the styles varied from punk with Surfbort to Psych-pop from Super Furry Animals.
All in all, it was a really nice day on the pier and would happily attend next years festival in the same location. Check out the photos below!
Surfbort
Heaven
Heaters
Meatbodies
Happyness
Screaming Females
Mikal Cronin
Twin Peaks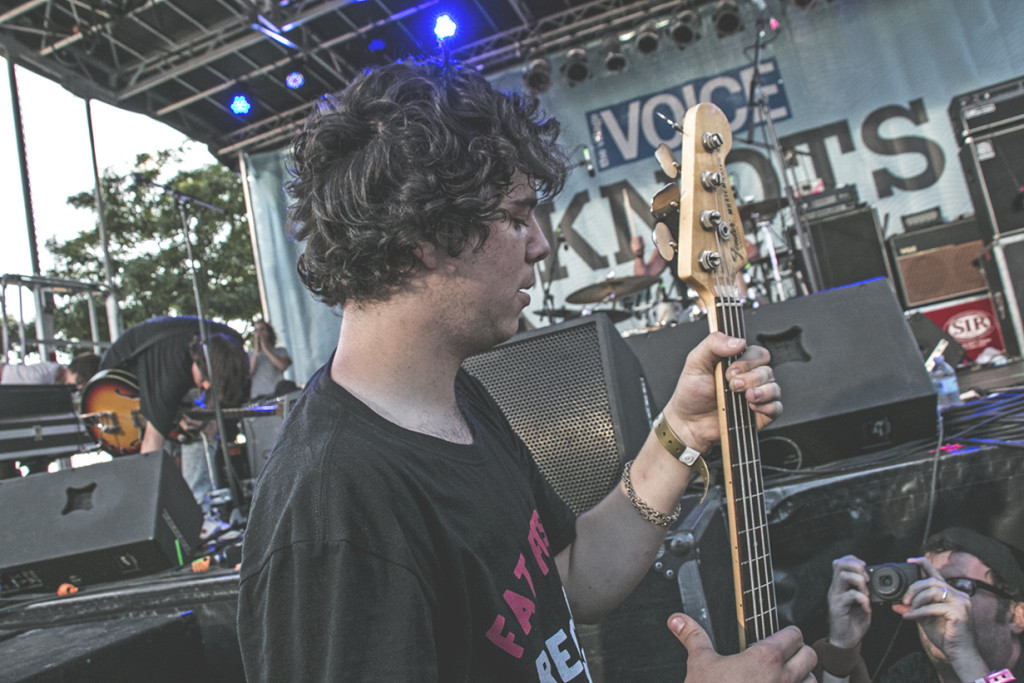 Stephen Malkmus & The Jicks
Super Furry Animals
Article: Shayne Hanley