"The first thing I can really remember that like grabbed me and really drew me to music was I heard a song called, "Jailhouse Rock" by Elvis when I was in second grade.  And I don't know what it was."
Recalling the ways in which we are sometimes inexplicably drawn to certain melodies and voices, twenty-two-year-old singer-songwriter Spencer Sutherland found himself often drifting back to his childhood when discussing his biggest musical influences.  Growing up just outside of Columbus, Ohio in the small town of Pickerington, it was Sutherland's first exposure to Presley that initially triggered a strong interest in music, which eventually blossomed into a full-fledged career as a solo artist.  Recording his debut 2015 EP, Unveiled, with producers and songwriters including Andreas Carlsson (Bon Jovi, Katy Perry, *NSYNC), Johnny Andrews (Three Days Grace, All That Remains, Flyleaf) and Jerry DePizzo of O.A.R., Sutherland has opened for national acts including Ariana Grande, Big Time Rush and Austin Mahone, and is currently working on his debut full-length album.  Although as he explained to Pancakes and Whiskey in mid-September, his favorite records and artists are the ones that have opened him up to what were previously unfamiliar genres, leaving an impact in much the same unforgettable way the singer first experienced the voice of Elvis Presley.
"My dad was just playing it on like our entertainment center or whatever at my childhood house and I heard it and I was like, 'What is this?'  So I automatically fell in love with Elvis and I became obsessed with Elvis."  Referring to Presley as "my biggest inspiration," Sutherland credits the song for pulling him towards performing, explaining how, "that really got me into music in general."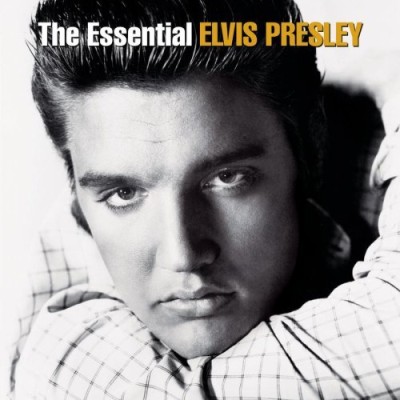 Observing the flavors that lie at the root of his own sound, Sutherland credits two hugely popular albums, one from the late nineties and one from the early aughts, for guiding his ears towards the top forty music world.  Noting how the Backstreet Boys Millennium album from 1999 was his first true introduction to pop, he next remembered becoming "obsessed" with Usher's 2001 record, 8701, a collection which then led him to seek out R and B.  Later discussing how music is often the bridge that most vividly connects us to the past, he spoke about how certain songs bring back fond memories of his upbringing in the mid-West.  Describing how hearing Justin Timberlake's, "Summer Love" off his 2006 opus, FutureSex/LoveSounds, will inevitably lead him to daydream about summer, he then spoke about how the song was a massive radio hit around the same time he began dating his first elementary school girlfriend and how it will sometimes remind him of that, before laughing about their young age, saying, "well, I don't even know if you'd really want to call it dating." 
Sutherland also recalled the dances mixed with sports and games his school dubbed, "Teen Night," and how no matter how much time passes, Nelly's 2009 hit single, "Grillz" will always bring him back to that time.  Although accounting for more than just memories, Timberlake's career path has been a monumental source of inspiration, and not just for his magnetism as a performer.  Remarking on the singer's reputation for professionalism, Sutherland spoke about how Timberlake is the perfect example of someone who has stayed grounded, before adding that he doesn't think anyone should "lose sight of who they are as a person during the process of becoming a star or a musician."
"Justin Timberlake might be the number one person that I truly look up to, not only just because his music and his dancing and his performance and acting, like literally everything, but also he's known for being a really, really down to earth, nice person.  And that's super important to me."
Sutherland is also a fan of Bruno Mars, calling the superstar's 2010 debut, Doo-Wops & Hooligans "one of my favorites of all time," before adding, "It's so good.  It's crazy because Bruno has I think just two albums, yeah just two albums, and both albums have like six radio singles on them.  That's unheard of."
In between work on original material, he regularly covers of some of his favorite current pop hits.  Posting his own versions of songs like The Weeknd's "Can't Feel My Face," Fetty Wap's "Trap Queen," Maroon 5's "Sugar," and the Kayne West/Rihanna/Paul McCartney collaboration "FourFiveSeconds," on his social media and You Tube accounts, Sutherland explained that, "I don't try to make the songs different to be different, I just try to think, 'How can I make it my own?'"
As for the typically scant musical accompaniment, Sutherland acknowledged that part of making the songs his own is to do away with some of the glossiness of the original's production.  Allowing for a more stripped down feel directly focused on the central melody, he aims to deliver a version of the song that will provide a different experience for the listener.
"For the most part, I started my music totally acoustic so pretty much everything that I know, that I've learned has been acoustic based.  Acoustic and stripped down music is always going to have a huge, huge place in my heart just because that's where I first started.  And I love to do covers like that because new songs on radio that I do cover, they already have all this production and people have already heard that, so why not give them something that they've never heard?"
Tapping into the joy of singing along to one of your favorite songs, he does note that performing covers in general unlocks a different type of enthusiasm and energy precisely because his attachment to the song doesn't come from a writing credit.  Explaining how there are times when performing your own original material in front of an audience can produce a certain amount of pressure, he says that when it comes to covers, "The energy is definitely different, but it's cool, its like it gives you freedom because you don't have to worry about being judged for the song.  Whenever I play original songs for the first time I'm like, 'Oh man, I hope people like it,' and so I'm a little bit self-conscious because it came from my mind."
And while he doesn't listen to music right before a show, instead opting to unwind and clear his head, the music he listens to several hours before will often set the tone for the day.
"When I am about to perform, I have a whole thing I do.  Like an hour and a half before I drink a coffee and then it's like I have a whole routine.  I won't listen to anything for about forty-five minutes before because I just like to, you know, go through my songs in my head and stuff.  But maybe a couple hours before, I like to turn on almost like party music, like Chris Brown, R and B, Trey Songz.  Music that's just fun.  The lyrics might not necessarily be good, they may just be dumb, but you know the point of the song is to have a good time and just loosen up and that's really what it does for me."
Excitedly talking about his newest, yet to be released project, Sutherland spoke about how the new record's overall vibe is "feel good" with a little more of an "R and B pop" influence that's "different" and "edgier" than his earlier work.  Although perhaps honing in on what has become the allure and reigning tradition in the pop and R and B music worlds, Sutherland describes it as a collection about "everything young people go through," as well as everything they "want to go through."
Article: Caitlin Phillips