It may be the second week of December, with Christmas around the corner, but Mother Nature has different plans for us. Take advantage of this ridiculous weather and leave the scarfs and gloves at home while you hit some shows. Use our handy Pancake Picks below to help you sort your musical week and don't miss our annual holiday party at Rough Trade on Saturday!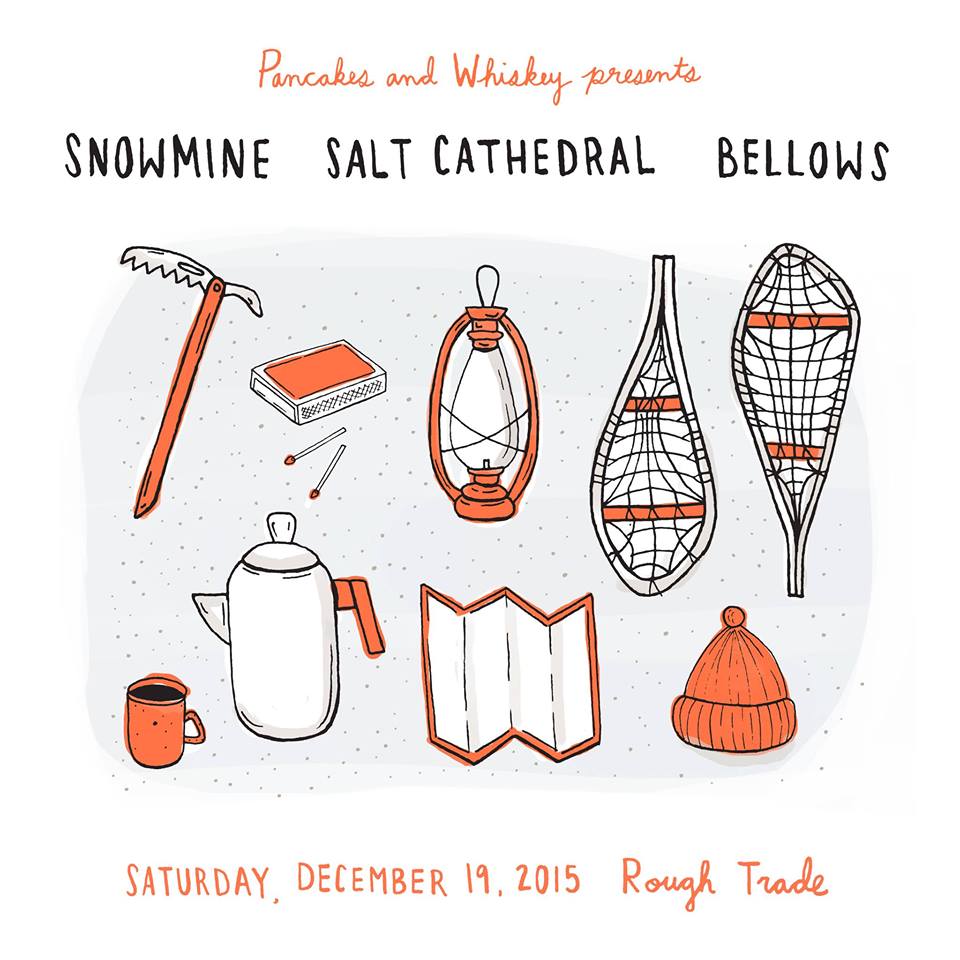 Monday
Circa Waves @ Knitting Factory – This relatively new indie-rock band from the UK sounds like a mixture of The Wombats and Bleachers in an indie-pop kind of way. The band is currently on tour in support of their first full-length studio album, Young Chasers. Do it!
Tuesday
XYLØ @ Mercury Lounge – They could've gotten lost in the mess of indie-electronic male/female duos coming into the indie-pop world these days. Rather, XYLØ have forged a haunting, beautiful style to call their own.
Har Mar Superstar @ Baby's All Right – Touring off his new album Bye Bye 17, Har Mar brings his one-of-a-kind show to Baby's All Right. If you have yet to see this zany but prolific performer, do yourself a favor and hit this gig up, then tell us about it.
Wednesday
IYEZ @ Union Pool – Local band IYEZ bring an unapologetic mixture of rock, psychedelic, punk, and indie styles to their style of music. They go from fast and in your face, to deep and psychedelic without missing a beat. However you'd like to interpret them, they're definitely one of the more fresh sounding bands in the NYC scene.
Del Water Gap @ Mercury Lounge – When we premiered Del Water Gap's newest single "Lamplight" last month, it was warmly embraced by our viewers and shared tons of times. Now you have the chance to catch them live and know full well you will not be disappointed.
Thursday
Will Butler @ Music Hall of Williamsburg – As a core member of Arcade Fire, Butler exposes his solo material under his name for the first time, playing shows to support his debut solo effort Policy. The indie rock album was recorded in Jimi Hendrix's old living room above Electric Lady Studios here in NYC, and represents a fresh sound that Butler has clearly made his own.
Beach Slang @ Knitting Factory – A rock band in every sense of the word, the four-piece band from Philadelphia brings a sound similar to what shoegazy music was trying to accomplish before it removed its balls. Their loud rock songs blend somewhere between the garage-rock, melodic sound of the 90s, mixed with some modern punk attitude.
Friday
Foals @ Terminal 5 – Believe it or not, The UK indie-rock band have been giving audiences around the globe something to dance to for a decade now! Their 2015 album is a perfect snapshot of their pop-friendly style of indie rock and how they continue to keep guitar music alive these days.
Perfect Pussy @ Music Hall Of Williamsburg – In the mood for some Punk Rock? Wanna get your face melted, mosh a bit and leave with knowing you just saw one of the best live bands on the face of the earth? Do yourselves a favor and book it, now.
Saturday
Pancakes & Whiskey Holiday Party @ Rough Trade – The Pancakes & Whiskey crew is up to trouble again! Our annual holiday party looks to make for another great time this year with Snowmine playing their only show of 2015. Add that to Salt Cathedral, Bellows, and some boozy specials to keep you warm, it should make for a great time all around. Tickets are almost sold out, buy yours here.
Article: Tommy Shackleford & Shayne Hanley