Call it convergence, or fusion, or a combination, but some nights have it and some don't. It's important to have a good venue and atmosphere but it means nothing if it's not affirmatively filled with a performance.
On the surface, Alpenglow don't have a 'big' sound, this isn't a critique as much as a style for their latest release Callisto. Just their second full release for this Vermont birthed band since 2014. It's a shimmering sound; both distant and intimate, which is intriguing.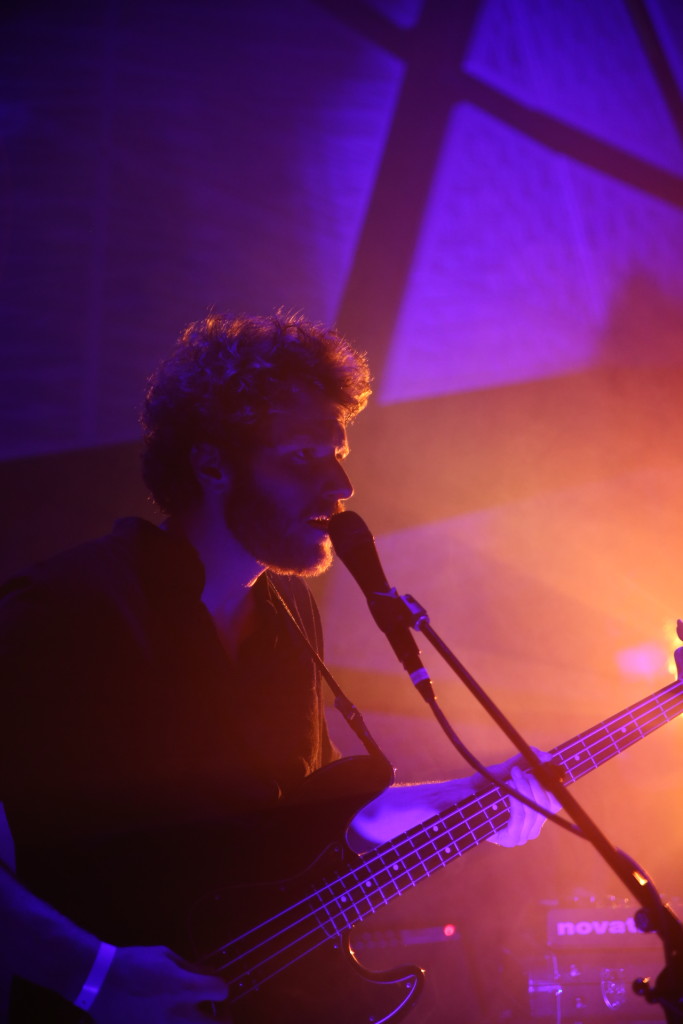 Now the venue – National Sawdust, bringing life to an old sawdust factory in Brooklyn, is quite easily one of the best boutique music venues in New York. Outstanding acoustics, lucid, and minimalist aesthetic with glossy white walls and black lines, it delivers a delicious platter for musicians to fill, which Alpenglow suitably filled it.
Building tonal sounds using synthesizers and spare guitar playing, and mixing drum patterns draws you in.  Smoke and lights flashing add to that feel too, but the sound is always grounded.
It felt like a very short and sweet set, intentional in their brevity. As a band Alpenglow are extremely young, having only been recording as a group for a few years, though you would think they were seasoned travelers. They delivered only the essentials in an impressive set, in a beautiful location.
Article: Jacques Lang