Set in Telluride's Town Park with a backdrop of lush mountains and waterfalls, the Ride Festival is a contender for America's most picturesque venues. The atmosphere is laid-back, eco-conscious and family-friendly. Picture babies with earphones on daddy's shoulders, 70-something hippies sporting tie-dye ensembles, hula-hoops, frisbees, hacky-sack circles…oh, and music. Did we mention the lineup was pretty spectacular as well?
Day 1 started off at 11:00 am with the soulful Fender guitar strummer, Matthew Curry and his band. Listening to his earthy voice and old school rifs, one would never guess he was only 20. But this southpaw from Illinois' got some pipes, and some pretty smooth style and stage presence.
Band of Heathens took the stage next with their funky southern rock rhythms and equally funky stage presence. Clearly this 10 year old band out of Austin, Texas won the day for style. I mean, look at the outfits!
The happiest to be performing award goes to Celeste (C.C.) Spina of Little Hurricane. The sexy, spitfire drummer did not stop smiling the entire set (and what a smile it was). She definitely won over many hearts with her enthusiasm and sweet demeanor. Front man Anthony "Tone" Catalano held his own on stage as well, serving up a fun set for all ages to enjoy.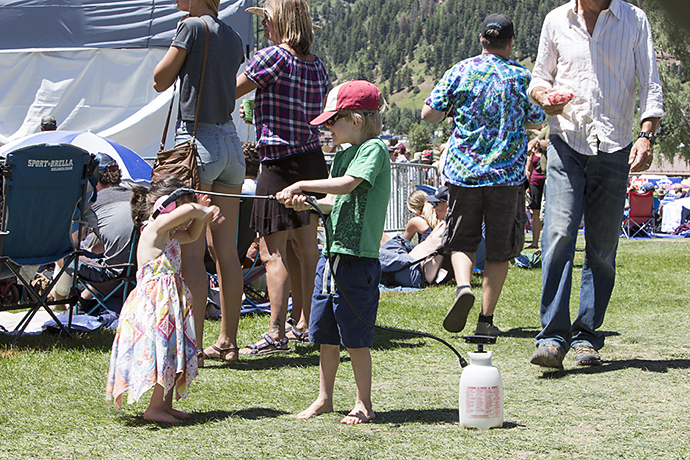 Most f-bombs of the day award goes to Highly Suspect frontman Johnny Stevens, who took the day's energy to a whole new level (in a good way). The trio from Brooklyn came out firing, getting the crowd amped up prior to headliner, Pearl Jam. Part punk, part old school grunge, all rock and roll – Highly Suspect infused the stage with a contagious electricity and colorful animation that had many parents scrambling for "ear muffs."
Article: Shannon Leigh