Once upon a time a friend and I made a loudly-painted guitar from scratch because we were inspired by the "Cult Of Personality" video that was in heavy-rotation on MTV. Besides just dating myself, there is a point – while I never did get any good on that instrument and would pick up the drums instead, my friend played that thing until it fell apart, but our love of Living Colour certainly did not crumble.
Making my way into the already crowded, but comfortable City Winery for what I thought was supposed to be a chill acoustic set from one of my all-time favorite bands, I was excited as The Devyl Nellys took to the front of the stage. Having premiered their single in May of last year called "Rodeo Qween," it was nice to finally catch their funk-infused and high energy set that warmed us up nicely for the main act.
I must of misread the show information, because I was more than excited to see all the guys' foot-pedals set up and soon the band came out full electric and blasted us with rare takes "Wall" and "Auslander" from their third album Stain. There seemed to be a different air about the guys and was soon justified in that thinking when it was declared that the whole set was "dedicated to that f*cker in the White House."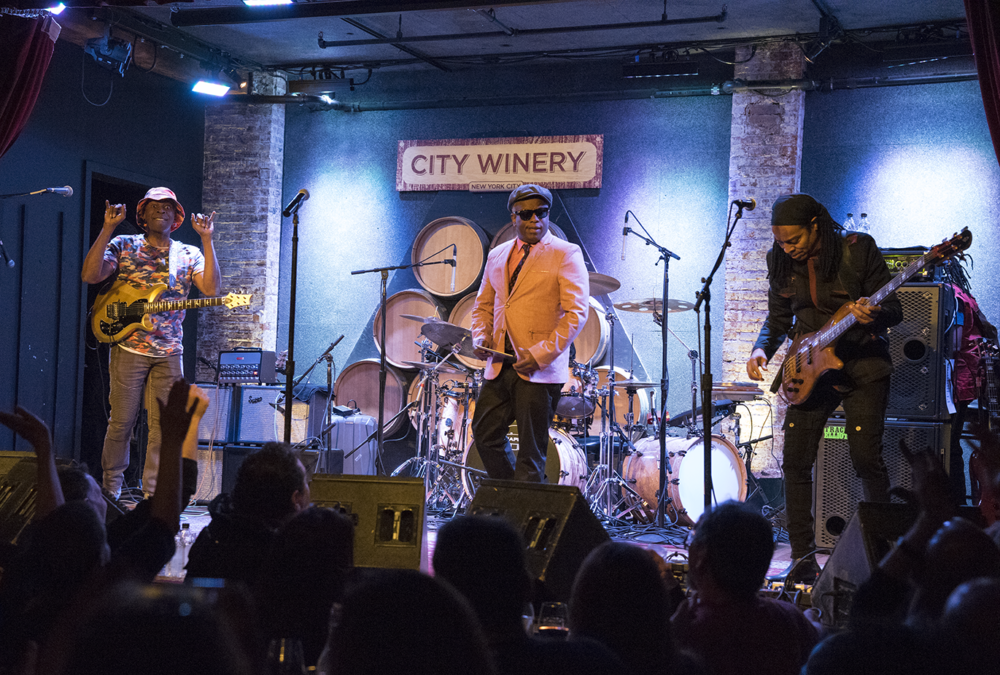 Having some bass equipment issues early on had the band trying to kill a few moments and showed the capacity crowd that while they remain brothers and a tight band after almost 35 years, they remain real like a good marriage and that includes good natured ribbing and essentially getting one each others' nerves sometimes.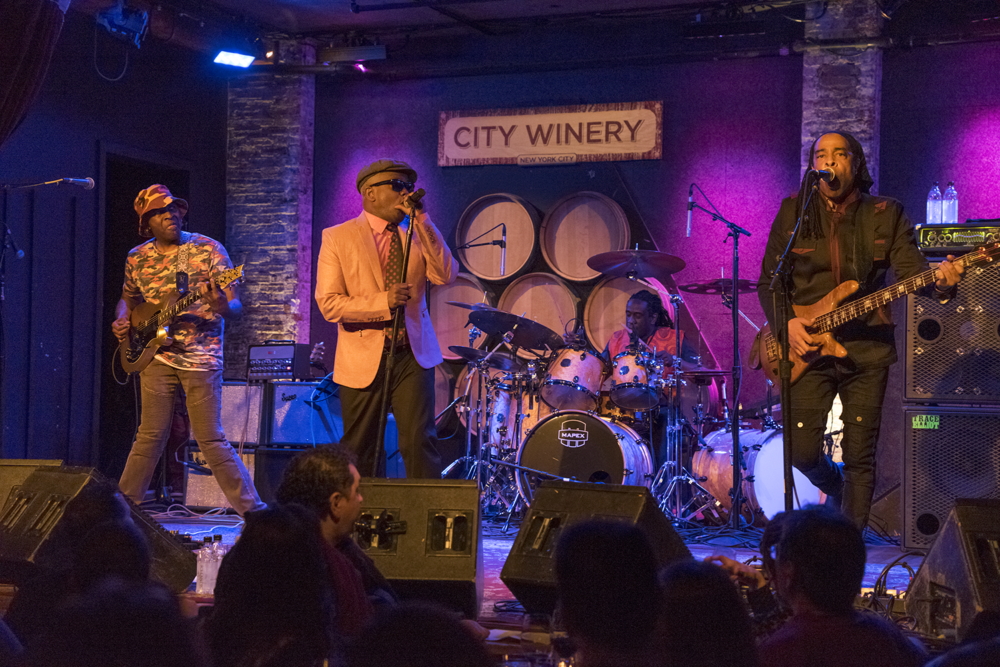 There were many highlights throughout the set, including their sizzling take on the Biggie classic "Who Shot 'Ya?" plus multiple saxophone and trumpet jams, that added an extra layer of funk to the already charged evening. Having grown to expect solos at a Living Colour gig; it's was a treat to see Doug Wimbish bring us sonically infused riffing that defied conventional bass-logic. Not to be outdone, Will Calhoun would give the rest of the band a break with a tremendous helping of rhythmic percussion that ranged from tribal to pure-stoke for a solid 8 minutes.
"Cult Of Personality" had the remainder of the folks up off their seats and rocking out with the sizzling guitar work from Vernon Reid. With a happy Corey Glover seated comfortably in the crowd and then at the foot of the stage; the band and both horns walloped on a glorious "Rock Steady" to end the amazing show.
Article: Shayne Hanley