Friday night and Leif Vollebekk's show at Rough Trade in Williamsburg is sold out. The Canadian-born singer-songwriter has had a very busy year of touring for his latest album, Twin Solitude. The record has been shortlisted for the 2017 Polaris Music Award, and we were treated to an incredible set to wrap up his 2017 schedule on the road.
Opening for Leif was Montreal-based singer/songwriter Little Scream. Laurel Sprengelmeyer has been around in the Montreal music scene since 2008 and started up Little Scream in mid-2010. They released their debut album, The Golden Record, in 2011 and followed it up with their sophomore record, Cult Following, in 2016. The pop/rock art sound has been pulled and twisted to give it a distinct edge. This night, Sprengelmeyer fronted a 5-piece band and dug in heavy on her electric, egging her band on and keeping the crowd on their toes. "Love as a Weapon" was the highlight of the set.
Vollebekk came to the stage and it was immediately clear we had some hardcore fans in the house who were already suggesting songs before he even sat down at the keys. Kitting out as a three-piece band (drum and bass), Leif was playful and engaging with the crowd as he eased himself into the vibe of the room. "I love NYC, but the last time I was here, I played at the Mercury Lounge and two fucking people turned up. This is nice, real nice," he said as he beamed at the eager crowd.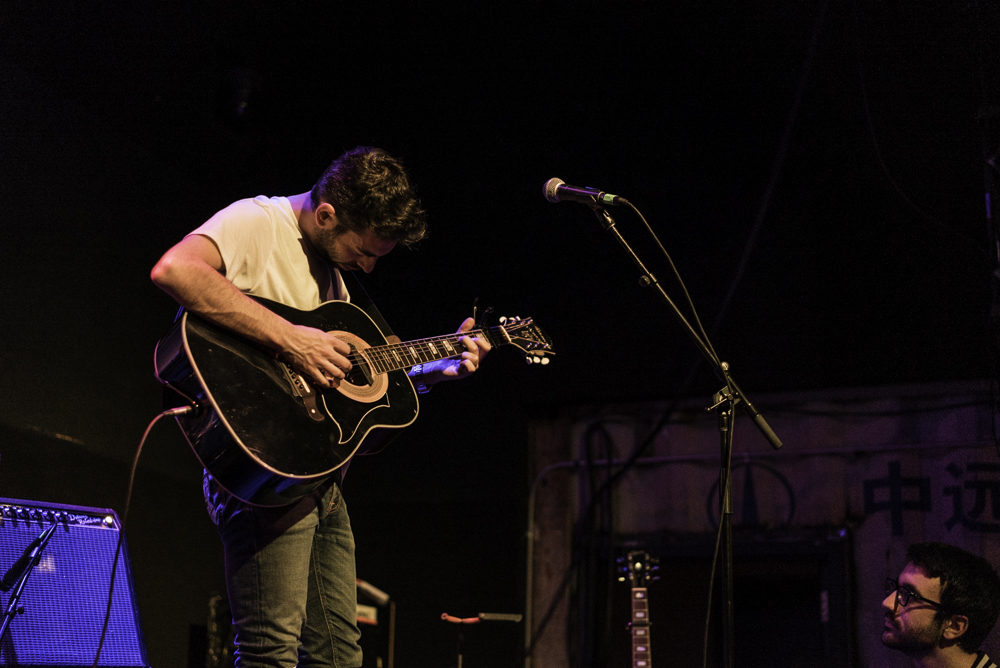 With him crossing back and forth from the keys to the guitar, we were treated to some fan favorites such as "East of Eden" and "Michigan," both from his 2017 release Twin Solitude. Highlight of the night was a wonderful electric version of the beautiful "Off the Main Drag" from his 2014 album North Americana. "Now she's as poor as me but she looks twice as good/I told her that because it's something I would," crooned Vollebekk as he tried to tame the electric but also squeeze a different energy from it. The night came to a close as Leif played his song "Elegy," a hit from the new album. Little Scream were invited back to the stage to join Leif for an encore. Leif acknowledged his loyal fans as well as new fans for coming out and supporting the release of the record, as well as spreading the good word. Touring will recommence in 2018. Check out his website to keep up to date."
Article: Anthony Mulcahy