Having started my concert photography five years back with mostly "jam bands" and going to shows for fun well before that, it should not have taken this long to see one of the seminal bands from that scene. Even moreso I live in an area of the country that they seem to always play. Sometimes the wait is worth it though, no matter the circumstance. Over two distinct sets of music, moe. has won me over as a fan and then some.
Recently though I thought I had missed my opportunity as Rob, the band's bassist, was diagnosed with cancer, but he had treatment and is cancer free. To celebrate the news the band has done a few shows so far this year. On Saturday night they played the second of two shows at Albany's Palace Theatre. To start the evening the Mayor of Albany proclaimed that February 24th would be moe. day in the city from now on. With thank you speeches from a few members of the band they strapped on their instruments and we were off to the races with the beginning of "Rebubula."
The band employs a two guitar attack in the vein of The Allman Brothers and Widespread Panic and were just having an absolute blast playing together on stage. There wasn't a pause in the action for the first 50 minutes as the band went through five songs weaving one song into the next with complete ease. The crowd ate up each moment including a fantastic cover to close the first set of The Allman's "In Memory of Elizabeth Reed."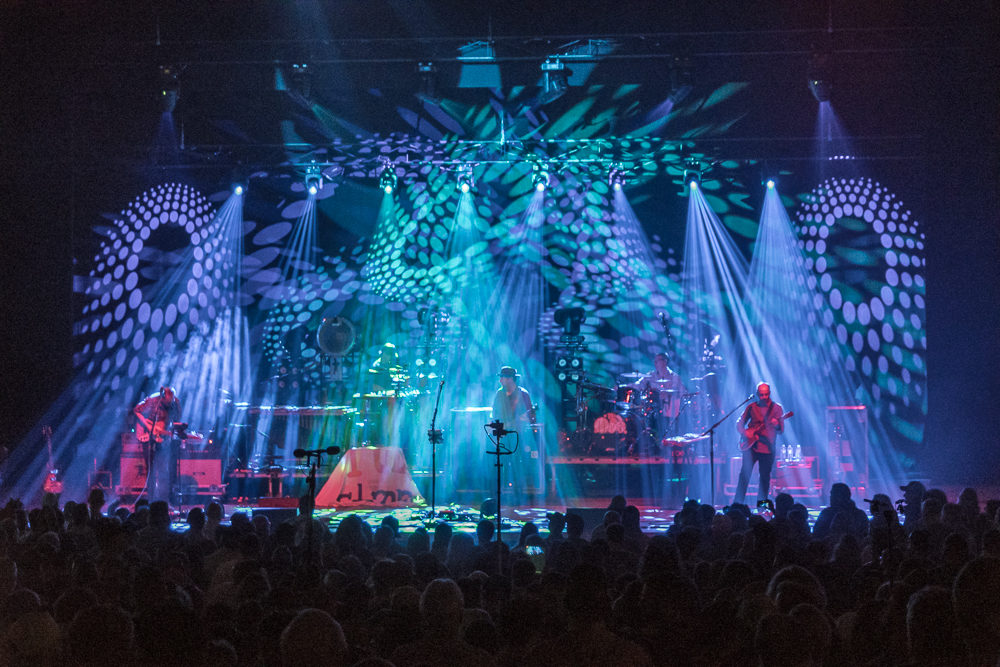 After a short set break the band continued to do their weaving of putting songs together for almost an hour this time without any stoppage. What was great for me, not knowing any of the songs, is that although they are considered a "jam band," these guys could have just went the college rock band route if they had wanted to. Their song writing is fantastic and I'm sure if often overlooked by anyone who just think "oh it's another jam band." The playing is also very intricate in terms of where they take the jamming once they start. Many bands today in this scene do a lot of peak>valley>peak>valley, whereas moe. was very patient with many of the jams and would stay in one space for a bit to explore it musically. There was absolutely no rush to how they were playing and it makes a whole world of difference sometimes in shows like this.
An impressive over 20 minute version of "McBain" led into the rest of "Rebubula" which had started the night. Before the band came back out for the encore, a planned balloon drop went awry and they fell to early, or too late depending who you talked to. One of the members joked how it was their "Stonehenge Moment," referencing Spinal Tap. It was a good laugh for the capacity crowd who then helped with a picture of the entire crew who came to the stage for a family photo. "Letter Home" ended the show as balloons were batted around by the audience. It might have taken awhile to see show number one, but I doubt it takes that long for me to check them out again.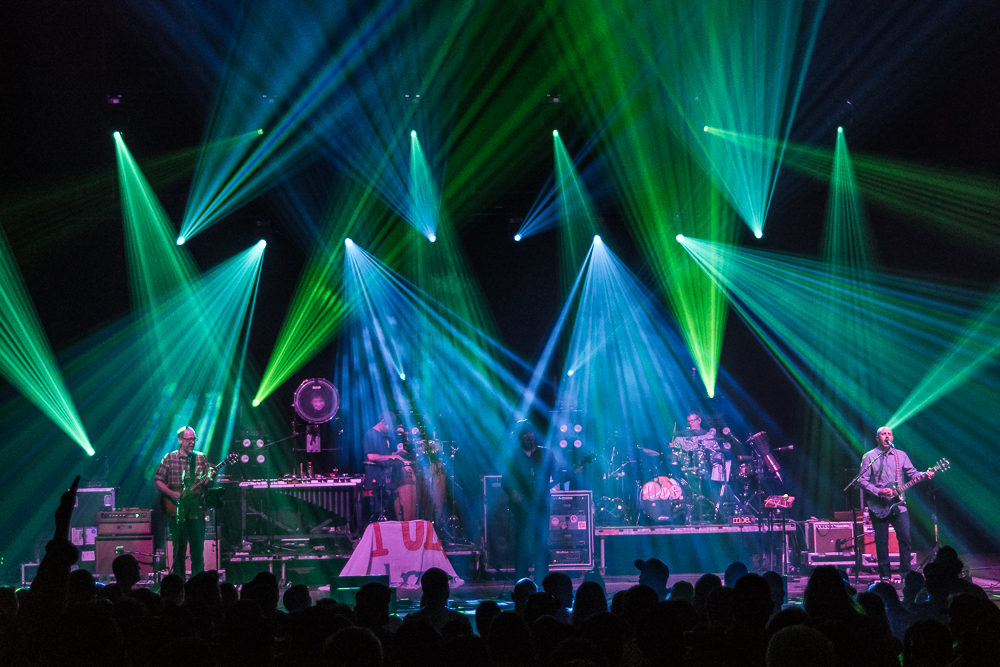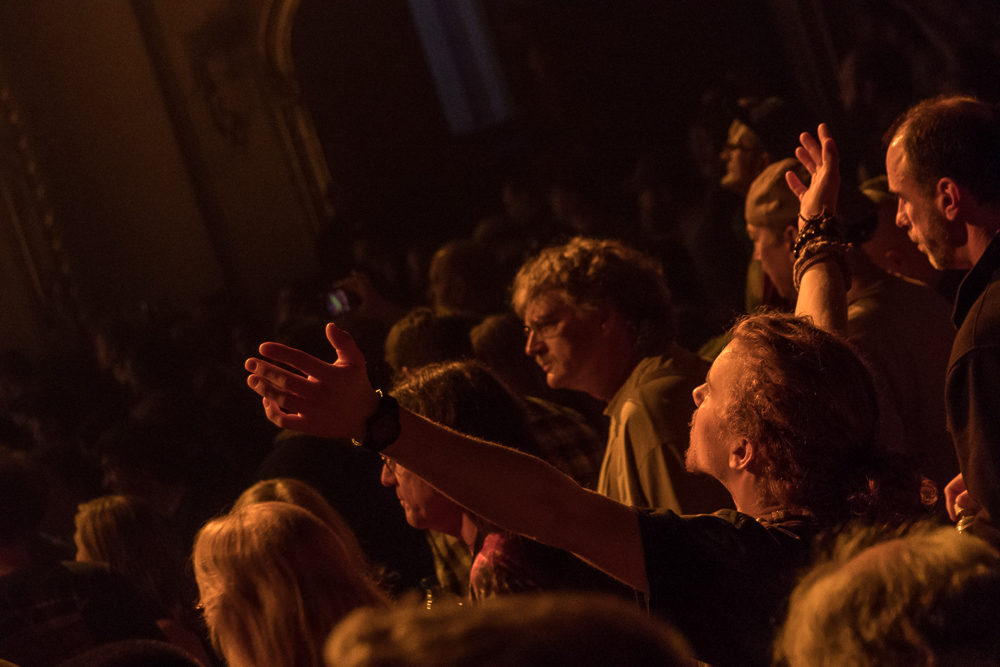 Article: Bryan Lasky