Smack bang in the middle of their North American tour This is the Kit visited Rough Trade in Brooklyn last Wednesday night. Kate Stables and her band have been extremely busy touring this year and are heading into the summer festival season which sees them play Boston Calling, Newport Folk Festival, and many more. What a treat for fans to catch her in this intimate venue.
Opening the night was multi instrumentalist and master loop pedalist Adam Schatz. Opening with a Fiona Apple cover it was obvious from the onset that Adam liked to have fun and experiment with his work, which in turn will ensure that it will never be the same experience twice. A saxophone, a keyboard, some loop and effects pedals as well as some catchy hooks made for a great opening set.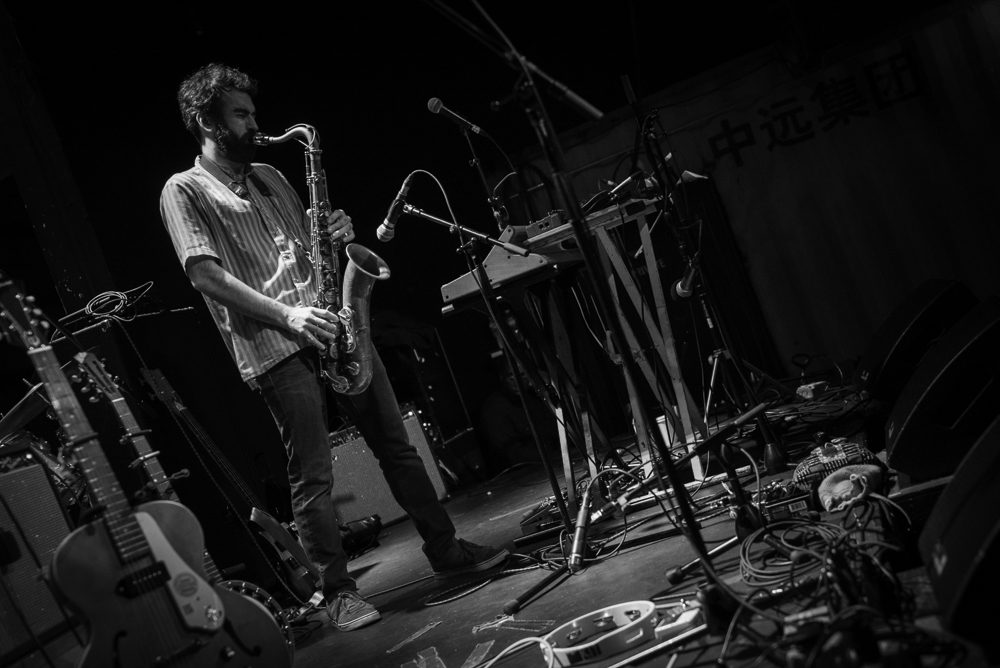 Kate and company hit the stage to a very busy room and got straight down to business. With Rozi Plain on bass, Neil Smith on vocals and Jamie Whitby-Coles on drums as her regular setup they had the added bonus tonight of Adam Schatz jumping in for the whole set on saxophone. We were treated to songs from her fantastic 2017 record Moonshine Freeze including "Bulletproof" and a personal favorite "Hotter Colder."
Kate's delicate and flawless moves around her banjo is pure pleasure to behold, and when Rozi lends her harmonies it is musical bliss. On a trip back to her 2015 album Bashed Out Kate showed off that beauty with the incredible "Spores all settling," a wonderful shoe gaze trip through a beautiful melody, and, with a little help from Neil manipulating and stretching tones on his electric guitar it turned out to be the highlight of the night.
Kate continues her tour (www.thisisthekit.com for more info) and keep an eye out for her as mentioned above at your summer festivals. She will be back in NYC on July 26th with a show at The Bowery Ballroom with Daniel Norgren.
Article: Anthony Mulcahy