At LA's 2014 Battle of the Bands among the wannabe Underoath's and post-emo indie kids with plastic voices and cookie cutter hair cuts it was no question for the judges that the true rock and roll spirit emanated from immodest SpaceCream, a fearless band of misfits, comprised (during the show) of a transexual drummer, a fifty two year old guitarist, and an evocative woman with a Marie-Antoinette wig on. After hearing "Feel The Light" off of their newest EP, who would want to debate the distinct essence of seventies rock exploding from the seams of the bands handmade cd.
The LA thing is something SpaceCream built up with their own hands and they are proud. They have recently been double booked at the Troubadour and won battle of the bands in LA. They have played shows at the House of Blues with fully packed extended shows. SpaceCream is everything a band with that name should be. Delicious, raw, existentially sexy, and completely native to a world somewhere in another dimension- which I guess one could still call Los Angeles. The band is perhaps best described as "Ann Wilson in David Bowie's edition of Rocky Horror Picture Show" as stated by SpaceCream's zesty piece of art, singer Savannah Pope.
One can almost taste Ziggy's stardust in the glam'd up notes adulated from the crisp jaw dropping voice of Savannah and the exquisitely executed rhythms accompanying it, provided by guitarist Paul Boutin, drummer Owen Goldman and bassist Nathan York. When SpaceCream won LA's 2014 "Battle of the Bands" it was no surprise. If anything I wondered why the general public had not taken a keen interest sooner- it seemed obvious since the day I met SpaceCream that it would be one of Rock's permanent fixtures. When I landed on set as an actor for a music video called "Paper Bag Boy" at a freak-show theatre with all sorts of torture devices and false decapitated heads I thought, what awesomeness did I get myself stuck in this time. Suddenly a vibrant, smiling, polite being with a gigantic victorian style wig appeared on the scene shaking hands with all of her guests. But do not be deceived – Savannah is everything except polite when she is performing and that is probably what has given the oxygen to SpaceCream's fire- the band has only been together for one year and they have already been on Vans Tour, released their first album, landed on feature indie blogs, played legendary venues, and attained a monthly residence at Gallery Sen Ven.
Don't just take my word for it, check them out yourselves and be amazed; I swear Savannah could break a wine glass with that stunning voice.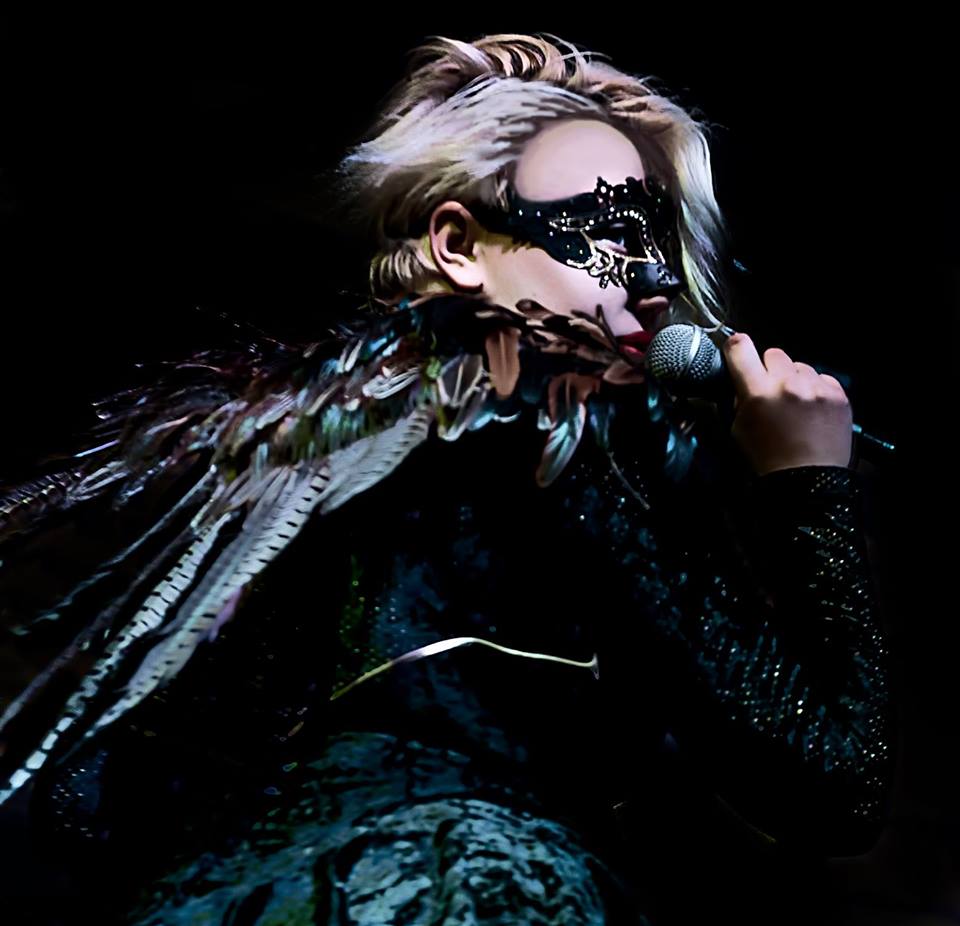 Visit here for updates, videos, downloads, and tickets!
Article by: Marissa Mireles