Dive into something new. It comes with a bit of chaos, mix in a touch of the unknown, a bit of staggering and delay…then the music begins and it's oh so sweet.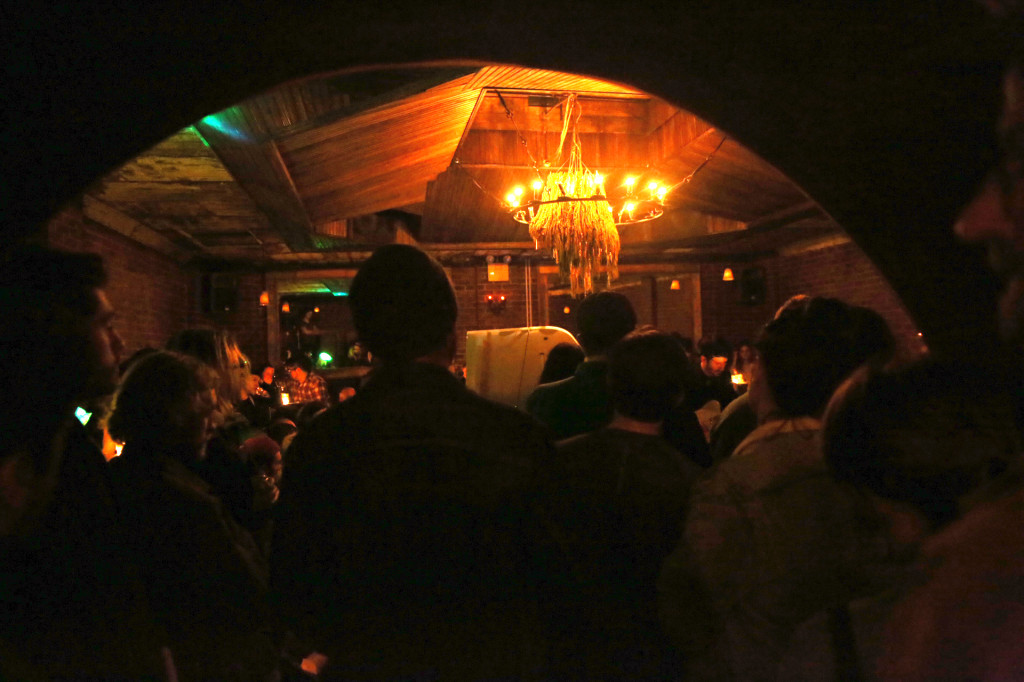 The Hum (a collaborative series, connecting two artists or groups together for the first time, to create live music) hit the Brooklyn nightspot, Manhattan Inn, for the first of it's running Monday residences. For anybody foreign to the venue it is cozy. Cozy, and especially intimate. A beautiful grand piano centers the rustic performance space where Teletextile + Belle Mare and Shilpa Rey + Deva Mahal, creatively spaced themselves about, breaking down barriers between the stage and crowd; making it one open playground.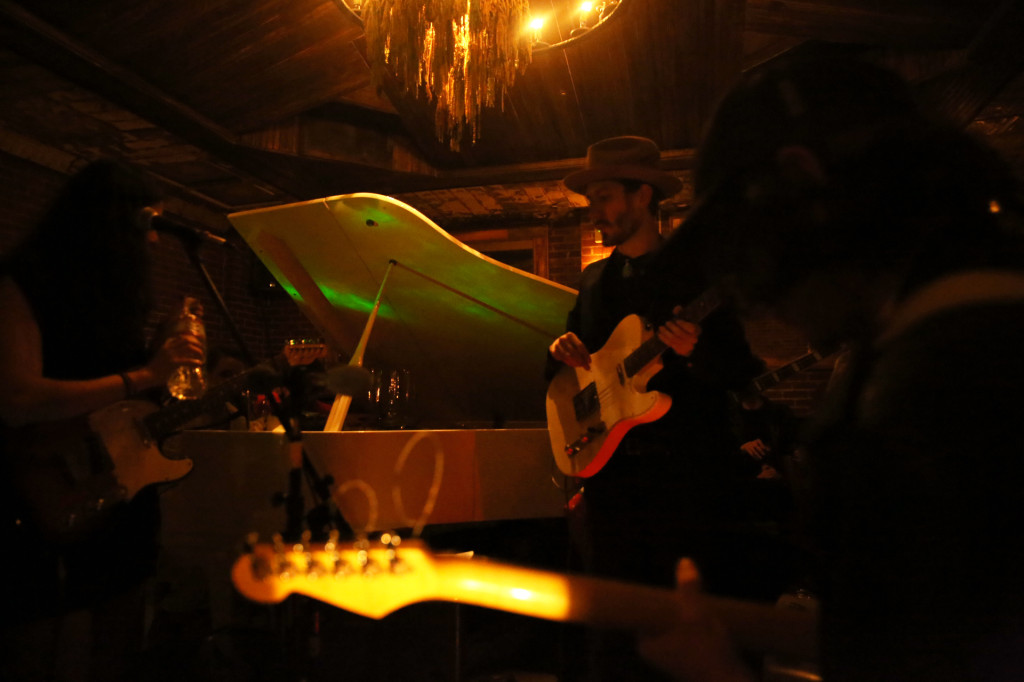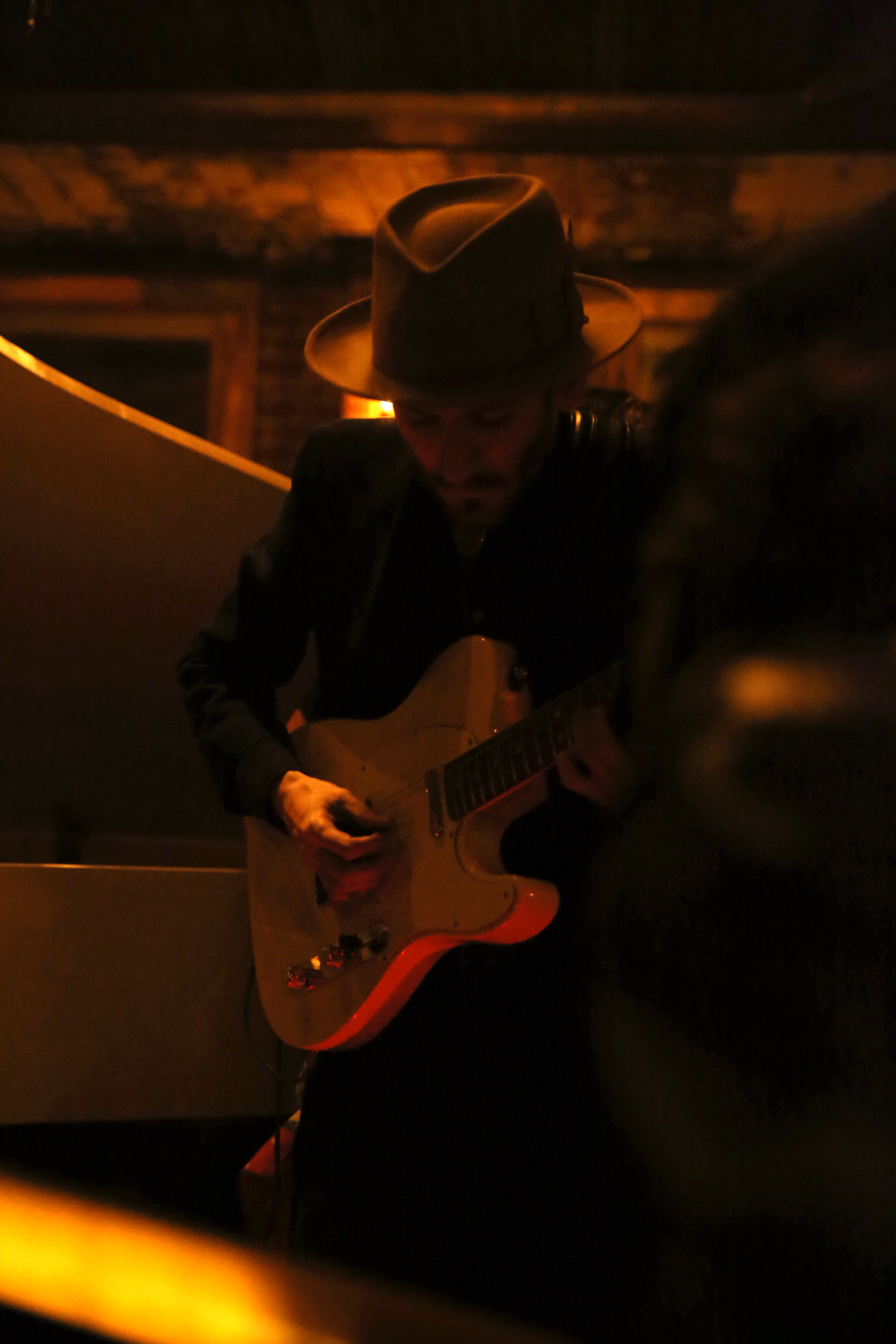 April Monday's hold much promise, the video art aspect has great potential (just a subtle light projection on this occasion), eclectic sounds a guarantee, and there's this sense of adventure hanging around like there's no script to stick to, the show just flows right on before you.
Read more about The Hum residency here.
Article by: Jacques Lang