I had not been to a great blues or rock 'n' roll show in a while. A show that captivated me from start to finish, and made me want to go home and continue listening to the music I heard that evening. On Thursday night, April 16, I finally had that highly anticipated experience, once again, and it felt great. If you haven't yet seen a show at the Studio at Webster Hall, you really should. It's an excellent little venue with great sound quality. What I love about these types of venues is that it allows for a certain amount of intimacy between the performer and the audience. Castle Creek, Anna Rose and Tony Lucca graced that stage with the utmost energy, and it was greatly appreciated by all of us in the crowd. As someone who thoroughly enjoys live music, the whole evening was a treat.
Castle Creek opened the show with their stellar acoustic set. Kim Monroe and Chris Eves are an extremely harmonically sound duo with rich melodies and a bluesy swag to top it off. They managed to hold down their delightfully syncopated rhythms with just their guitars, but it's always nice to have a little percussion backup. With the help of their Cajon player, Jeff Bianchi, Castle Creek did a wonderful job warming up the audience. They opened up with "Burning Bridges," which is a bluesy rock tune with a bit of a down-home vibe. Kim's vocals carried the song with her range and vibrato, and her harmonies with Chris were spot on. The song really set the tone for a night of good music. A few highlights from their set included some of Chris' guitar solos. It's fun to watch someone completely shred on the acoustic guitar. Not only were his solos, clean and catchy, but they also had such an old school blues style to them. Another highlight was their cover of "Burning Down The House" by the Talking Heads. They made it their own, yet managed to create the feeling that I had temporarily been taken back in time.
Up next was Anna Rose, whose small stature is utterly deceiving. This girl is a firecracker, and an absolute joy to watch. I was already a fan of Anna's album Behold A Pale Horse before the show, but she surprised me in the best way possible with her set. Accompanied on stage by Adam Stoler, these two brought Anna's album to life, playing it how it's really supposed to be heard. Opening with "Beautiful World" was a perfect way to begin. I was astounded at her vocal ability from the few seconds she opened her mouth. What a powerhouse! You can tell Anna has a big voice just from listening to the album, but her true tonal quality was clear as day, as she sang that song for us. When Adam joined in for harmonies, it was obvious that these two have great musical chemistry. Adam reeled in the crowd with his electrifying and intriguing guitar playing. Anna describes "Beautiful World" as being the most pop driven of her songs, so it was a great way to invite the audience into the experience before kicking into high gear with some epic blues tunes.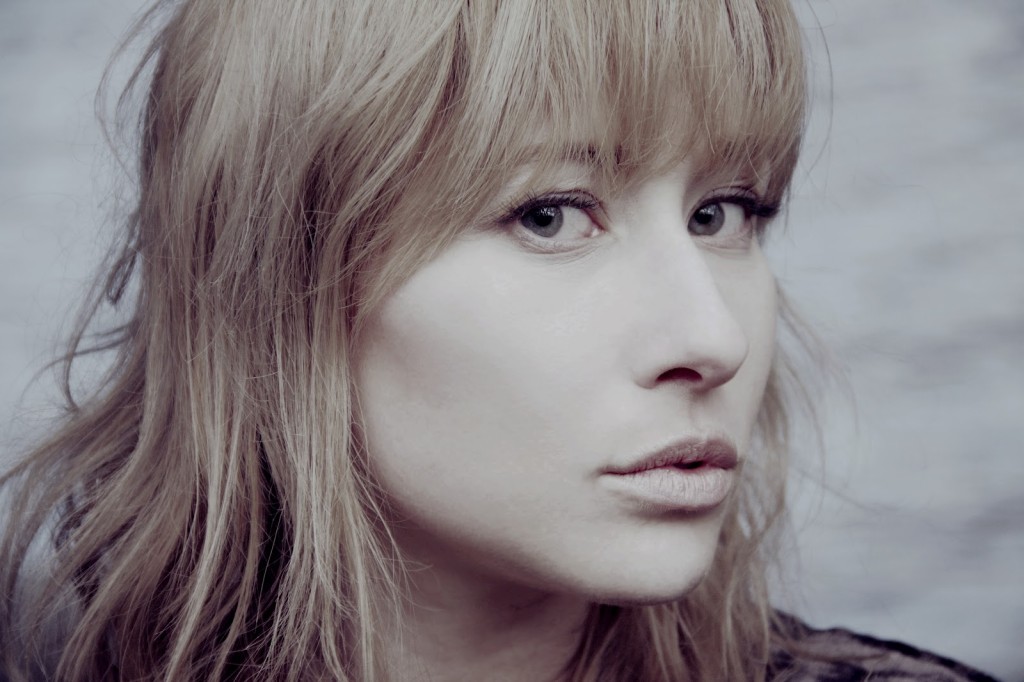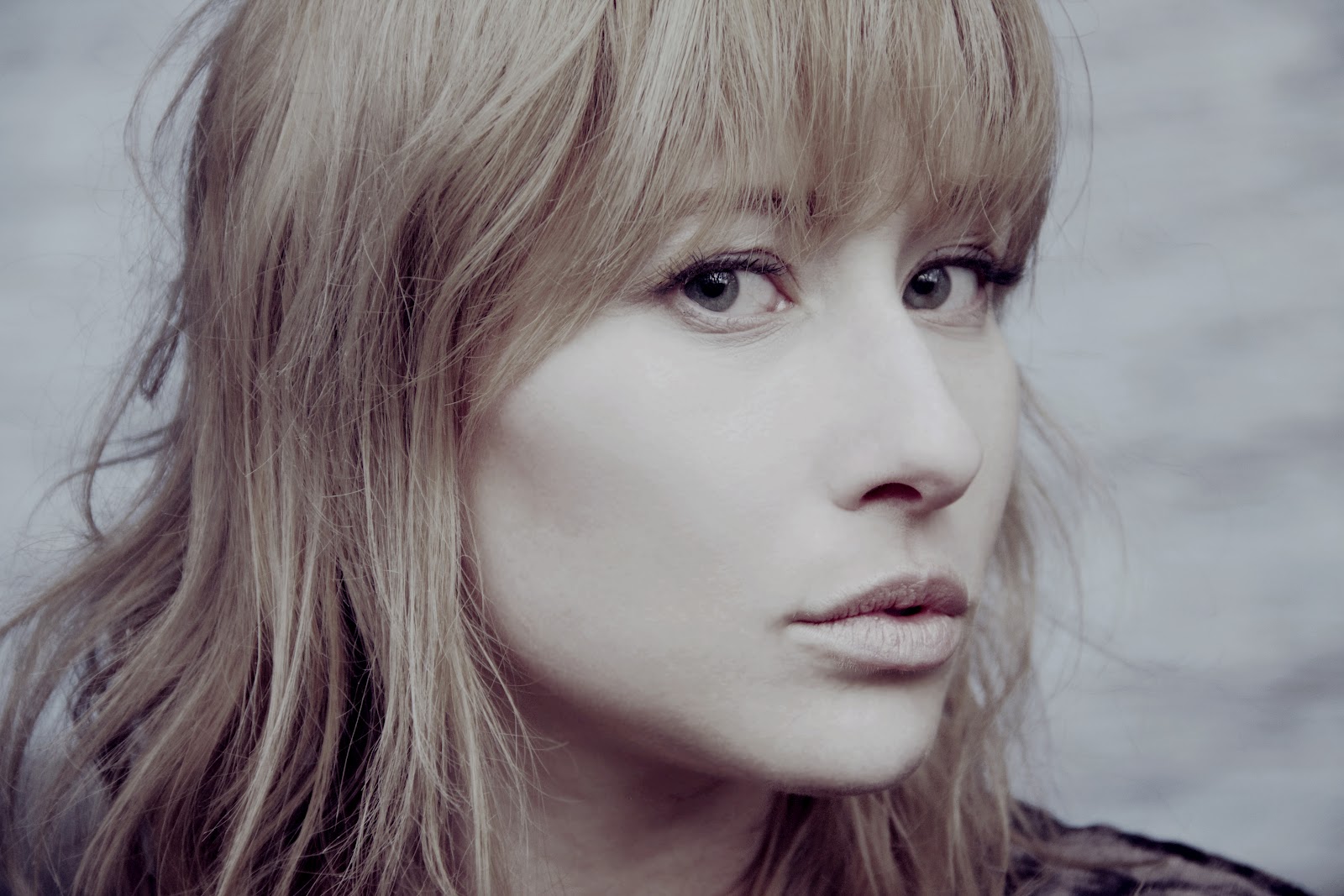 Anna was only beginning to show us all why she deserves our attention as they began playing this strong and timeless, bluesy guitar riff. That riff took me back to the days of B.B. King and Cream, with a slight funk edge. I was rocking along to the riff when Anna started to sing. The verse was captivating, as she toyed with her lower vocal range. Anna proves she is not to be messed with her badass lyrics "I ain't got no trouble now. I ain't got no million dollar smile." She declares herself the "pint size electric child," as that powerful riff reintroduces itself. You could see her spirit and her pride coming through with every strum on her guitar and every belt of a high note. For me, her voice was reminiscent of the range and passion of Heart's lead singer, Ann Wilson. In fact, I would love to see Anna cover a Heart song. Her tone kept me wanting to hear more and more. You know that feeling of being so drawn into the music, that it brings you to another place? Well, Anna Rose, thank you for that experience.
Anna kept everyone smiling and captivated as her set went on. She graciously informed the crowd; "It's National High Five Day. Just let that marinate for a second." Her charisma was apparent, and her sense of humor propelled the audience to support her even further. She then slowed it back down with "Swan Song," which only kept proving what a great songwriter she is. She kept the rock vibe alive, while mixing up the set and keeping things interesting. Anna and Adam then performed a cover of "Manic Depression" by Jimi Hendrix, with Adam saying to the crowd: "you asked for it" as he began to deliver some really excellent guitar playing. That old soul sound reverberated through the walls of the studio, and Adams guitar playing, along with Anna's voice, could place them at Woodstock in 1969. They continued to impress with one of my favorite songs from the album, "Los Angeles." That song completely came to life on stage. Watching Anna play slide guitar elevated her coolness even more. She allowed her voice to soar with vocal riffs I have never heard before. She was perfectly on pitch and was hitting very high notes with such clarity and beauty. Her voice seemed absolutely limitless, and her passion was obvious. I was stunned at her talent, and that was the moment when I declared Anna Rose to have one of my favorite voices I have ever heard live. It was a thing of art, and a thing to be proud of. There wasn't just one moment of glory either; there were several. Anna finished the set by bringing out The Rollaways, Stephen Bentz and Mic Capdevielle, to join on bass and drums for the performance of "Because Your Mine." Anna really loves the full band vibe, and she was able to end her incredible set with a bang! The energy on stage was electric between all of them. The audience was really rocking out at this point, and rightfully so.
I was lucky enough to have the chance to interview Anna Rose, and she is a complete sweetheart with a lot of character and grace. She is the kind of girl you want to have a drink with, or seven. Anna spoke about Behold A Pale Horse being a real concept album for her, and it's something she is extremely proud of. She said to herself; "Let's say this is the last record you ever get to make, what would your legacy be that you leave behind?" She used that motivation to create the album, and share her music with the world. Anna says that her favorite part of music is "people will hear things in songs that I never thought they would hear;" that listeners can take a theme of a song and it will hit home for them in a totally different way than she imagined. She talks about playing live and that she believes it's easier for the audience to see where she's coming from as an artist. When she plays live she "gets to live ten lives on stage in one show." It drives her passion to perform, knowing that she has to do everything she can to put on a great show. Anna says, "There's no way to do it over. There's no way to go back and change someone's mind. You have one moment to impress people and to make them understand who you are." She addressed her Napoleon complex due to her smaller stature, but when she performs, she "just wants to be heard!"
Anna grew up in a musical family, and has been surrounded by incredible influences her whole life. She recalled listening to lots of rock 'n' roll music from when she was very young, and later on, falling into the blues when she was learning guitar. One influence I was curious about was her father, Alan Menken. The award winning composer made sure that his daughter was adequately exposed to music from a young age. Her association with her father used to bother her because she didn't feel like she had enough of her own music out yet to define herself as an artist. She didn't want to be known only as "Alan Menken's daughter." Since the release of Behold A Pale Horse, that changed for her because she felt like she had proven herself as an artist in her own right. She says, "it was very hard for me to reconcile being his daughter when I didn't know who or what I could become in this industry," and she didn't yet "feel worthy of the comparison." Now, she feels like she is worthy of that comparison and has a lot to be proud of. They make entirely different music, and now she can fully appreciate that. Anna values having not only one, but two parents who understand everything you go through in the entertainment industry. She respects her father's work, and is extremely proud of him. Anna and I continued to talk about the relationships she holds with her musical companions, and she spoke about Adam as being "like a brother" to her. We both agreed that you have to surround yourself with good people who fuel your creativity. She spoke of how much she enjoys touring with Tony Lucca and the music he makes. Tony, the headliner of the evening, took the stage next after Anna.
Tony Lucca took the stage for over two hours, and brought an immense amount of energy and talent to the Studio at Webster Hall. He continued the trend of the bluesy rock vibe of the night. Tony and his band also threw some funk tunes our way, which helped keep the party vibrant and alive for the duration of the evening. A personal favorite moment of his set was when he played "Hear Ya Say" from his 2013 EP, With the Whole World Watching. The song provided an epic call and response moment as Tony sang the chorus through his lyric "I hear ya say," in which the audience sang back; "holla, holla!" Even if you didn't know the song before, it was so catchy and fun, that you learned it quickly and were able to jump in with everyone else. It was a powerful rock concert moment, and it speaks to Tony and his band's charisma and energy that they had the crowd roaring like that. Tony's songs showed off his skillful vocal talents, his multi-instrumental playing, as well as his ability as a performer to entertain for over two hours. His set had many components including his guitarist, Keaton Simons, playing and singing one of his own tracks, "Masterpiece," with the whole band. Keaton invited Michael Ghegan on stage to accompany the band with the soprano and tenor saxophones. Keaton's smooth, funky soul song was a cool deviation from the rest of the set. Tony also brought Anna Rose back on stage for a duet of "Right On Time." Seeing those two extreme talents collaborating on stage was a beautiful thing.
It was an epic night of blues and rock 'n' roll music from all three artists. As the night went on, the party went on. Anna Rose will be on tour with Tony Lucca through the beginning of May. If you have a chance to catch a show, I'd highly recommend you do so. Anna said that as the performer, "you're adding to the party. You're the DJ, but you've written all of the music." If these guys are the DJ's, I'm always down for a party!
Article by: Alex Feigin