I definitely had painted a picture of Joe Marson in my head prior to meeting him. I imagined him to be an extremely cool and interesting guy, and I was right on the mark with that assumption. What surprised me was his overwhelming passion and ingenuity with regards to the music he creates. His depth and focus far surpassed my expectations. As a fan of his music and his true artistry, I was really looking forward to the opportunity to interview him in person. We met at Joe's local coffee shop in his Brooklyn neighborhood, and from the first minute of speaking with him, I knew I was going to enjoy what he had to say. In that wonderfully relaxed atmosphere, sitting on those coffee shop couches, I began to learn about one of the most passionate people I have ever met. Coming off the high of finishing as a finalist in Guitar Center's Singer-Songwriter competition, I was eager to pick his brain and get to know him a little better.
Joe hails from San Diego, California, but has moved around quite a lot over the years. He has been making music since around the age of fifteen, when his only musical goal was to learn "Under The Bridge" by his favorite rock 'n' roll band of the 90's, the Red Hot Chili Peppers. He had every intention to stop playing after that, having just learned the one song that he describes as "the perfect song." Obviously, that wasn't the case for Joe, as he has since been trying to recreate the magic that he feels when he listens to "Under The Bridge." He admires the song for the way it transcends popular music in its soul and depth as well as the guitar playing being reminiscent of Jimi Hendrix. Among so many other musical inspirations, the Chili Peppers, more so as they were in the 90's, are a true guide for Joe in creating music.
While listening to Joe speak passionately about music that deeply inspired him and connecting it to other musicians and periods of music that he loves, I began to realize that this guy is the real deal. He is someone who makes music because he feels it within himself. Those are the people that have the stories to tell and the craving to create the avenue to share and connect with others through music. For that reason, it's hard to pinpoint just one genre that describes Joe's style. He says, "the people that I'm most influenced by are very hard to describe; those are the people I gravitate towards." He spoke of Paul Simon's Graceland, and how there really is no way to describe that album due to the various musical elements and genres he explores. Joe appreciates people like Jeff Buckley for all of the genres he played, and not just his softer and more subdued music. He appreciates a range of styles, and that's what he aims to deliver in his shows.
Joe thrives with the company of a live audience, and believes that the success of a live show is contingent on the energy that travels back and forth between the performer and the crowd. He is fueled by audience interaction as he gives and they give back, allowing the show to build into something bigger than a simple listening experience. He spoke of the folks that really love music and going to concerts. He says the reason that they love it so much is because "they've been to that place where there's this level of hypnotism and magic. That's the only thing I care about; getting to that place." Playing live is meditative for Joe. He described the balance of being in your own headspace as well as sharing the community space and approaching his shows with that in mind. He took the same approach with his newest EP, Electric Soul Magic. He wanted the tracks to sound as close to the live experience as possible. You want to feel like something special was happening in the studio, and that was how Joe and his band recorded the album. From his prior releases, to Electric Soul Magic, Joe feels like he was even better at emoting in the studio, and he became more aware of pinpointing the sounds he likes and doesn't like. He is extremely proud of the track "Here With Me," as there was a lot of energy and effort put into the build of the song, from a production standpoint. He also loves to perform that song on stage with the full band. "You Don't Need A Man" is Joe's favorite song to perform solo because has the space to do "a lot of riffing and improv," allowing him to live in the moment and connect with the audience.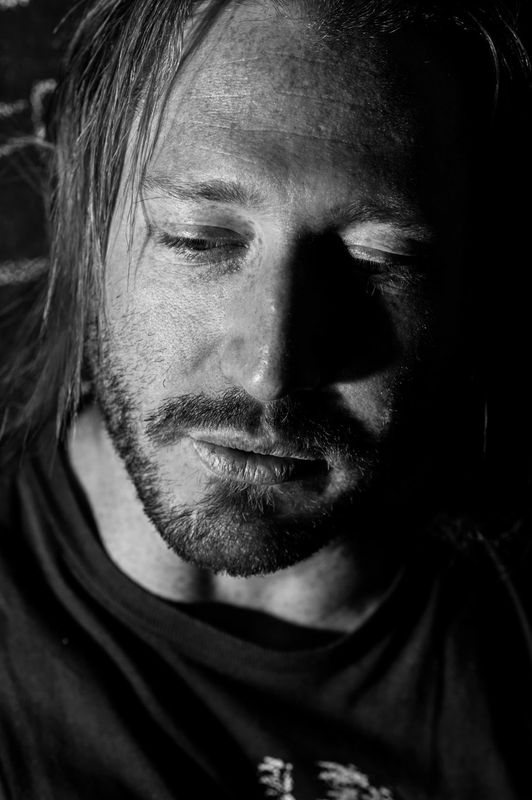 When I asked Joe about his favorite live performance moment as well as his favorite New York venue, he praised Rockwood Music Hall. He appreciates how musician centric it is from the staging, to the layout. He calls the spot, "a modern day Greenwich Village." When talking about his last show at Rockwood, the word he used to describe the experience was "magic." Joe managed to sell out the place, which was a goal he had from when he moved to New York. He says, "we played well, we felt good, and all of the elements really came together." From that night, he not only has a great memory, but also a new high to top. As he looks forward to his upcoming show at the Living Room on April 29, he plans to deliver lots of energy, moments of intimacy, some guitar solos, stellar harmonies, and just pure rock 'n' roll.
Joe admits to being a very sensitive person who is easily moved, emotionally. He has been so moved by music that it became his obsession. He turned that obsession into his life's devotion. Joe spoke about a typical audience at a show, saying that some people might be nodding along because it's the "cool" band to see, some people might be moved, and there is a tiny percentage of people who are so moved that they want to devote their life to being on stage. Joe hopes that his audiences are open to being moved by his music. Since deciding to devote his life to music, he changed the way he experiences live shows. Joe began to study the performers at the live shows he attends, from an analytical standpoint. He compares the experience to Martin Scorsese going out to see a movie. Instead of being able to sit back and really enjoy the film, "he's thinking about how it's made, or saying 'I want to do that!'" Joe relates to this experience because "at a certain point, when you decide to be a professional musician, you don't want to see other performers; you want to be them." He says, "I don't want to go to Bonaroo, I want to play Bonaroo." For him, it's about "making that transition from being a big fan, to wanting to create." Joe says, "It's hard to go from having orgasmic sex, to then go back and just try to cop a feel." The act of creating and playing music is like a drug to him. Someone with this much passion, along with an immense amount of talent, is meant to be on stage. Take advantage of the opportunity to see Joe Marson play live on April 29, as he prepares to bring the "magic" to the Living Room.
Article by: Alex Feigin