For The Brinks, a newly-formed duo from Los Angeles, it was clear from the beginning that they were onto something good. After meeting at a party in the area, it wasn't long before New York-based producer Matt Friedman and Australian musician Scott Mellis began collaborating on new material.
"Before I was doing pop, I did some hip hop. I did a song on Kid Cudi's first album. When Scott and I linked up, we just really wanted to turn it into a band and put everything into that," explained Friedman. "We quickly realized that we wanted to work on our own stuff together, rather than pitching songs for other people. We realized we liked the stuff we were making, so we just pursued it."
Music has certainly been a lifelong love for both Friedman and Mellis. "I was probably 3 years old, maybe younger," Friedman recalled. My dad was always playing music. He actually had a giant church organ in our house. I don't know how he got it, there were maybe two organs. I used to crawl on the pedals that made bass notes when I was two because I loved the sound of it."
Like Friedman, Mellis also had his first encounter with music at an early age. "I think was 3 or 4 and I remember first into getting pop music. For Christmas, me and my sister … I got Michael Jackson's Dangerous and she got Prince's Diamonds and Pearls on cassette tape. For the whole year we were wearing those cassette tapes out. That was really the first time I really loved pop music. I thought, 'Oh, this is cool.'"
As his musical journey brought him to the United States, Mellis began to shift his efforts toward his studio work. "[Before, in the States] I worked more as a guitarist and songwriter. But it's my first time putting my face and really putting everything into something over here." He went on to describe the transition from his work as Australian performer to his latest effort as part of The Brinks. "When I lived in Melbourne I played about 200 shows a year. I was constantly gigging. Here, there's more effort in the studio."
The Brinks took a hands-on, D.I.Y. approach to the creation of Temporary Love. "Everything was recorded in Matt's apartment. Written and played in Matt's apartment in downtown Los Angeles," recalled Mellis, whose background as a singer/songwriter playing acoustic guitar lends a solid foundation to the duo's sound.
"Scott might come in with a little melody, a little refrain, or a chord progression on the acoustic guitar. We'll kind of play around with that and then I'll go into producing it. We try to find something that gives it a twist, an edge, and makes it something we would want to listen to ourselves."
On Temporary Love, it's quite apparent that Friedman and Mellis have put an impeccable amount of care into the creation of their debut EP, meticulously molding each track from conception to completion. Mellis described the care they put into the recording process. "We definitely want to have depth with every song. We don't want it to just be cool sounds, otherwise it's just fashion and that would be a passing thing. I think Matt makes something incredibly great-sounding records and I hope the fact that underneath it all is great songwriting gives the music more longevity."
[soundcloud url="https://api.soundcloud.com/tracks/215925135″ params="color=ff5500&auto_play=false&hide_related=false&show_comments=true&show_user=true&show_reposts=false" width="100%" height="166″ iframe="true" /]
Friedman and Mellis each revealed their personal favorites off their newly-released EP. "My personal favorite would be "Stoned." Although I really do like Temporary Love," Mellis said. Friedman, however, favors "Heart Shared." "It's kind of my secret favorite because it's almost like a hidden track on the record or something. We just went through so many versions of it and in the end, I just really like where the production got to and the song itself. I feel like that one has a lot of depth to it."
Whiskey consumers themselves, Matt favors Bulleit while Scott prefers Jameson. "Jameson on the rocks. That's kind of my go-to, Mellis explained.
Fortunately, it won't be long before listeners can catch a glimpse of The Brinks, who gaining an increasing amount of attention among the music scene. "In the first half year we'll definitely be getting out there," declared Mellis.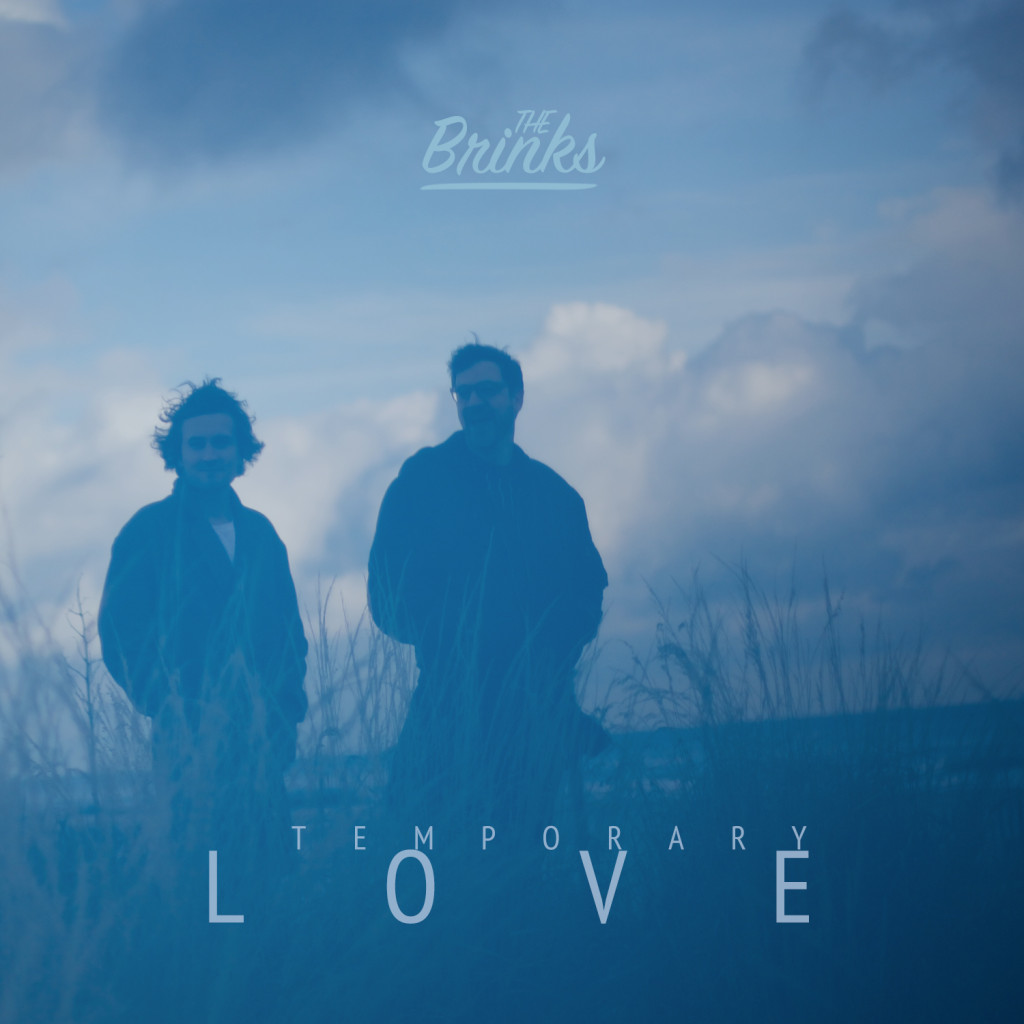 Article: Nicole Shyti
Cover Image: Fabien Montique