Like the flick of a switch, the curtain rose and in a matter of seconds Gramercy Theater became a punk rock haven. Less Than Jake entered the stage with toilet paper guns blazing and launched into "Last One Out of Liberty City." The ska-punk outfit riled up the crowd and confirmed they would be playing all of their 1998 album, "Hello Rockview." And then circle pit began swarming in front of the stage.
Chris DeMakes (guitar, vocals) and Roger Lima (bass, vocals) egged on the crowd telling them they had gotten senile so they would rage harder. Buddy Schaub played a trombone solo that in his tongue-in-cheek words, "he deserved but never asked for." By the time LTJ got through their third song, "All My Best Friends Are Metalheads," the entire crowd was covered in toilet paper and multiple people were kicked out for crowd surfing.
The crowd thrashed, danced and moshed its way through the twenty song set. When one persistent fan continued to request "Johnny Quest Thinks We're Sellouts," the Gainsville group changed the setlist and obliged. When another requested a LTJ t-shirt for his daughter, the shirt was supplied. DeMakes even struck a few poses for the photographers- thank you btw!  True to form, LTJ's only concern Thursday night was singing for the fans.
Less Than Jake has an ability to pull crowds of all ages- and that's not just because they have been playing for twenty years. The band plays to and plays for the audience. People do not attend because they are suffering from '90s ska nostalgia. They attend because they want to participate in the show and get lost in the madness of projectiles, crowd surfing and music. It is LTJ's energy that bridges generations and continues to pull fans of all ages.
Less Than Jake will release its new album, "Live From Astoria" on April 29th. The tracks were recorded at the legendary London Astoria on the last night of a three-day residency at the 157 Charing Cross Road venue in 2001. The building has since been demolished, but Radiohead, The Smashing Pumpkins, The Cranberries, Metallica, The Darkness and Nirvana all recorded at the iconic space.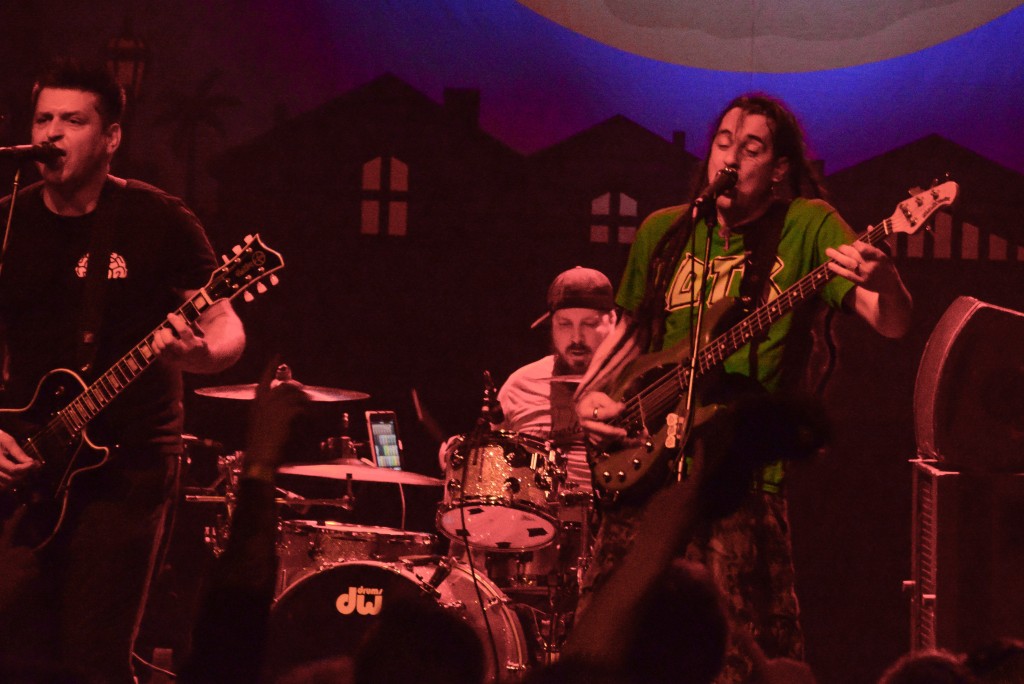 Article: Alx Bear