Whenever a band as revered as We Are Scientists does a full album show, the fans get pretty amped up. And that was certainly the case the other night at a near capacity Irving Plaza when the indie-rock band broke out their first album in full. With Love And Squalor, the band's debut breakout album which was released 10 years ago, still stands as one of the genre's standout record's that holds a lot of depth to many.
After a few opening acts, the band took the stage and immediately opened with "Nobody Move, Nobody Get hurt," and the crowd went nuts singing along to every line, bouncing and grooving to every beat. The show would continue with the rest of their debut album, in order. A few tunes later, lead singer Keith Murray remarked with a chuckle that "at least we remembered which order the tracks are in," which solicited hearty laughs from the fans.
Not only did they remember what the track-listing was, they nailed everything note for note, all while jumping around the stage with beaming smiles. Some songs like "What's The Word," hadn't been played in ten years, but still were performed with a zealous and incomparable energy. After finishing the album in full, they came back out and thrilled us with hits spanning their entire career including "Rules Don't Stop," "Chick Lit" and the night's closer "Too Late." You can catch We Are Scientists on tour this summer and dates can be seen here.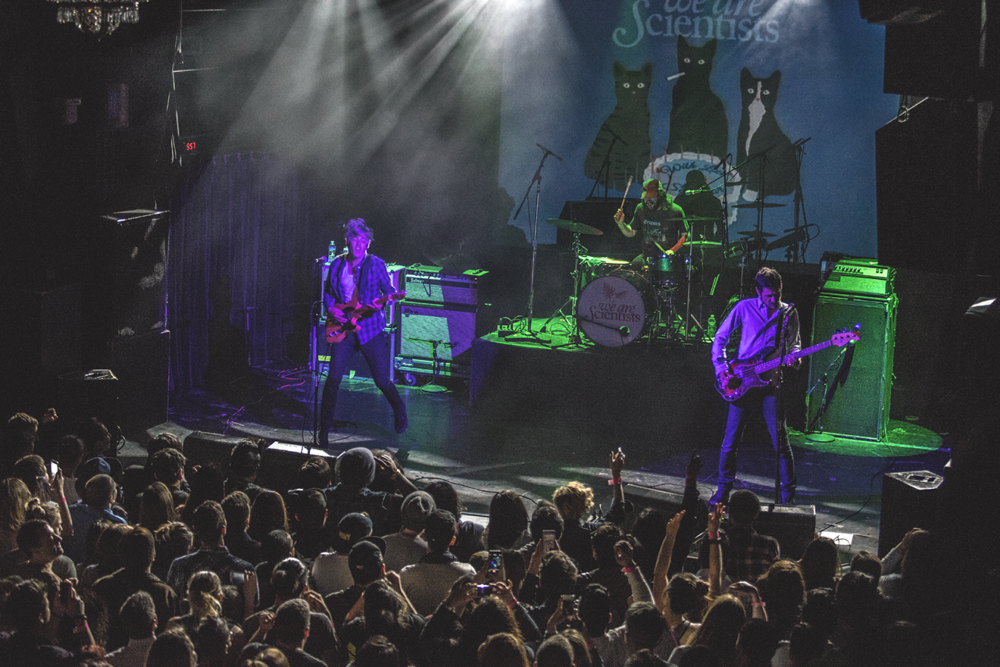 Article: Shayne Hanley