"We've got vapers, haters, smokers and dopers," someone slurs poetically from the stern of the boat, where a dozen or so costumed partygoers are making use of the fresh air with you. You're sort of curious who said it, but not curious enough to pull your eyes off the skyline. The dusky blue clouds are spilling out from a tear in the middle, like stuffing coming out of a pillow. You can tell there's a hell of a sunset on its way. But it's the sudden vibration under your feet that finally gets your attention. "They're starting!" squeals a go-go dancer holding a pineapple.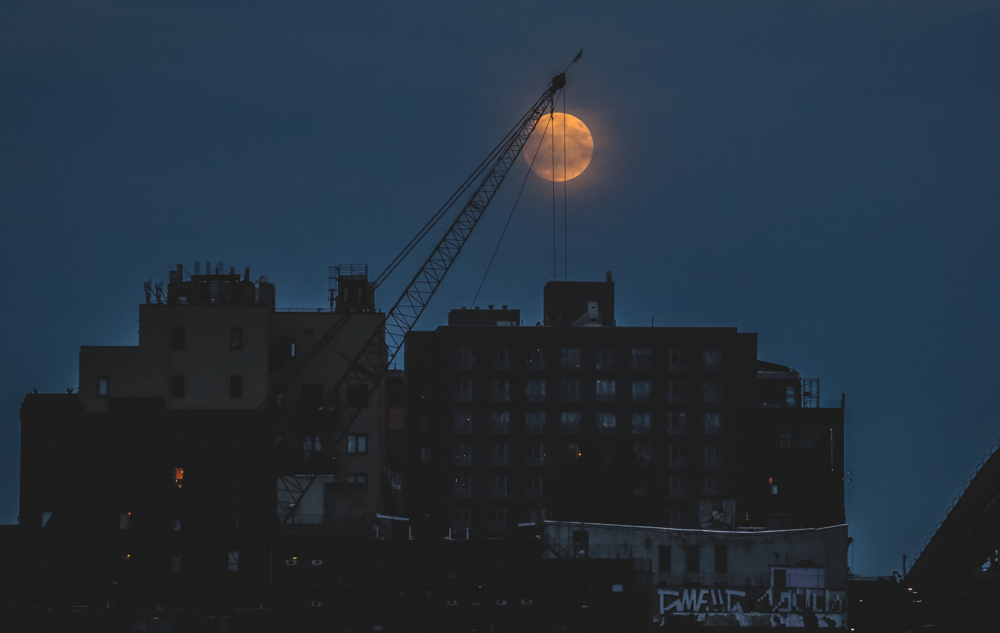 Realizing it's the drums you're feeling, you quickly start to make your way back inside. Your beer sloshes a bit in the hustle, right into the ocean, and it's still fizzing from the wave that sent it sloshing. It's a shoulder-to-shoulder crowd for High Waisted at Sea 3, the band's annual rock & roll cruise around Manhattan – and PBR is proving to be a much-loved sponsor. You pass through a slough of drunken conversations before you reach the door. "Wow, it looks so stupid on my phone," one guy complains. "Yeah, stay still, bitch!" laughs his friend. You look over to find them both trying to get a picture of the Statue of Liberty.
After openers DJ Drew Redmond, Joseph King, and Roya warmed things up, the boat is rocking hard for High Waisted. Everyone's favorite, heavily-sequined frontwoman, Jessica Louise Dye, supplies the "nah nah nah"s and "hey hey"s in style over their reckless, surf rock riffs. You weave your way through wild fans and inflatable whales, but lose your bearings for a moment in pursuit of the best spot. In that time, one dude throws a Hawaiian lei over your head, someone in a bikini gives you her business card, and you suddenly find another beer in your hand. You take a quick swig and it foams over, this time from everyone's stomping. Right as you're swiveling back to face the stage, someone's foot hits your shoulder.
To your surprise, that foot belongs to Jessica. She's already crowdsurfing, and the screams are so loud, they're like another hand holding her up. You join in the cause and send her sailing around the room, while the band whips up an especially groovy, grungy sound for the occasion. "Happy Christmas, Hannukah, my dad's birthday, my mom's birthday!" she shouts between songs. But you already know the truth. No one needs an excuse to party with High Waisted.
Article: Olivia Isenhart
Photos: Shayne Hanley