If you're anything like us, then Jim James is a bit of a religious figure in your household. If you're into vinyl or merch, there may or may not be a shrine involved. And if that's the case, then news of Yim probably reaches you pretty quickly – so there's a good chance you've already heard about his latest announcement. (Not that it's going to stop us from talking about it!)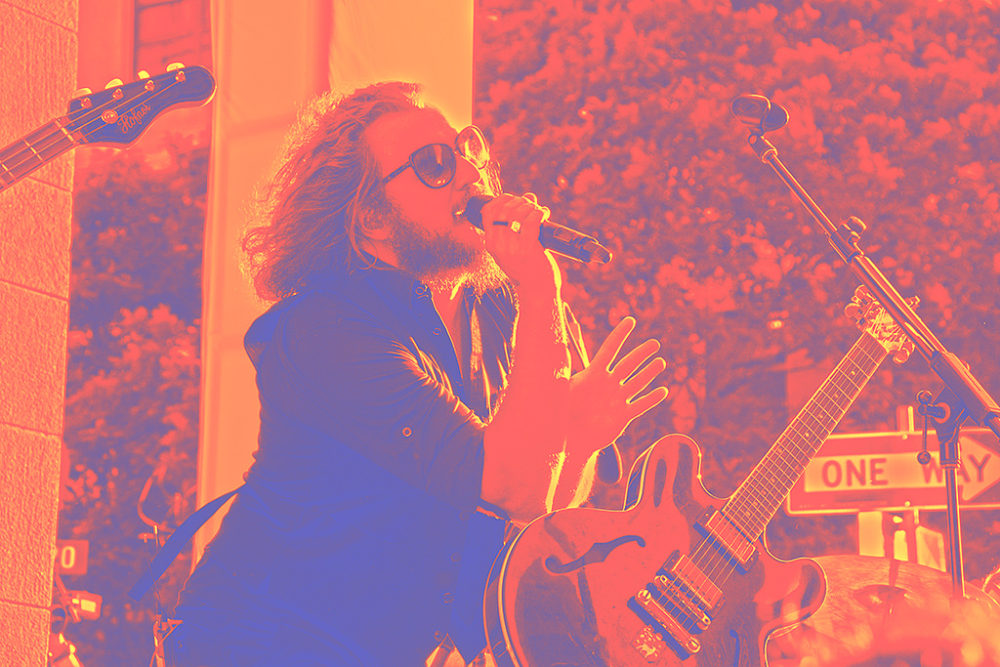 If you haven't heard, the My Morning Jacket frontman, whose debut solo album, Regions of Light and Sound of God, earned him widespread praise in 2013, has just announced a release date for a brand new record – and it's very aptly-timed. James' second solo album, which will be called Eternally Even, will hit the shelves on November 4th (via ATO/Capitol Records), right in the middle of election season. According to his label, that's no accident.
James, who said he wanted to make an album that speaks to the issues of the day, noted that these are the same issues we've been dealing with since the beginning of time. "Most of what I think about right now is how so many things in the world are SO fucked up," he said of the new record's origins. "Our political system is broken and corrupt…our earth is being destroyed by climate change…people are not treating each other with equality and respect… and I think, are we going to make it? Are we going to figure it out and fix it before it's too late? Can we ever truly open our hearts and embrace love in all its beautiful forms?"
The singer and multi-instrumentalist went on to share an uplifting message as he discussed the new music. "I think it's still possible. I still have hope in humanity," said James. "I'm just trying to be a part of the discussion and encourage people to speak out for equality, to not be afraid to speak out for peace and love. All of us feel afraid at times in these absolutely insane times, but it's important we speak our minds, cast our votes, and do not give in to fear and hatred."
It is not yet known exactly how current events will be woven into the new LP, but Eternally Even is being billed as a "heart-thumping call-to-action," and one that defies categorization. And as we patiently await updates, there's some more good news to look forward to! Yim will be embarking on a solo U.S. tour this winter, starting in Boston on November 15th/16th. He's also playing the Fillmore in Philly on the 18th, and Terminal 5 in NYC on the 19th (you know where we'll be!), so don't miss your chance to see him. Presale for tickets starts TODAY and fan club members get first access, so head over to his site to get yourself set up. Trust us, those tickets will look fantastic under your shrine.
Article: Olivia Isenhart