Emotions. Most of us have experienced the highest of highs, or the lowest of the lows the last few days. In this most amazing premiere from Goodbye June, we continue that theme with "Darlin';" a tremendous love song that is of the highest quality.
With impeccable vocals and just the right touch of twangy, but sophisticated guitars, the song envelops you right from the beginning and doesn't let go. Filmed live and in black and white; the video is simple and lets the band's musicianship shine bright while highlighting perfect harmonies with an undeniable human-touch that is hard to find in the rock-scene nowadays.
Goodbye June won over a ton of people this year with their straight-forward rock shows and has also signed with Interscope Records. The Nashville outfit will be dropping their debut full-length in 2017, which we can't wait for and is presently on tour with ZZ Top. Until then, enjoy their present EP, Danger In The Morning, which is a ripper.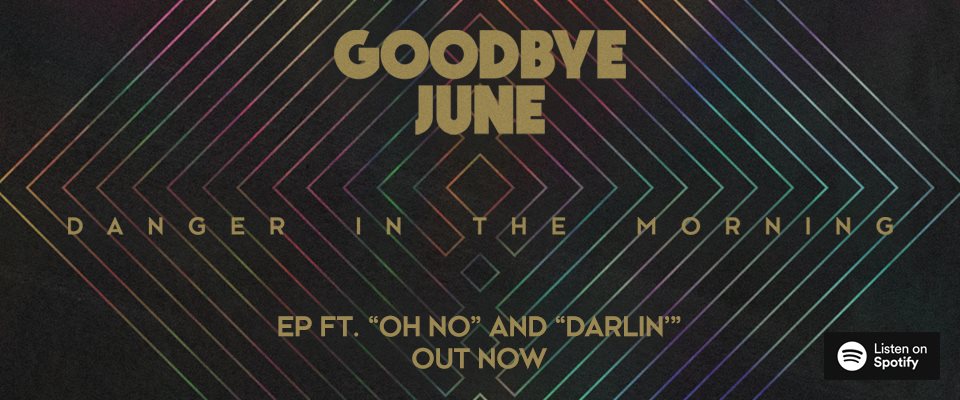 Follow Goodbye June on Facebook, Twitter & Instagram
Article: Shayne Hanley