Usually when I go to Webster Hall, I'm expecting a performance of grandeur  – something that involves the lead jumping into a crowd of screaming fans, crazy light shows and confetti shooting into the air. That's not what went down this particular evening. I felt like one of the concerts from Shea Stadium (will it rise again??) had been moved into the Grand Ballroom. The crowd was pretty chill that night as they listened to LVL UP and Cloud Nothings jam out to some stoner punk tunes.
Beginning as a recording project in 2011 at SUNY Purchase, LVL UP has since gained momentum after releasing their Sub Pop debut, Return to Love. Something I hadn't seen from a band like them before was a switching of lead singer throughout the set. It was a nice surprise and kept each song fresh and different from the one before, but still maintaining a cohesive sound.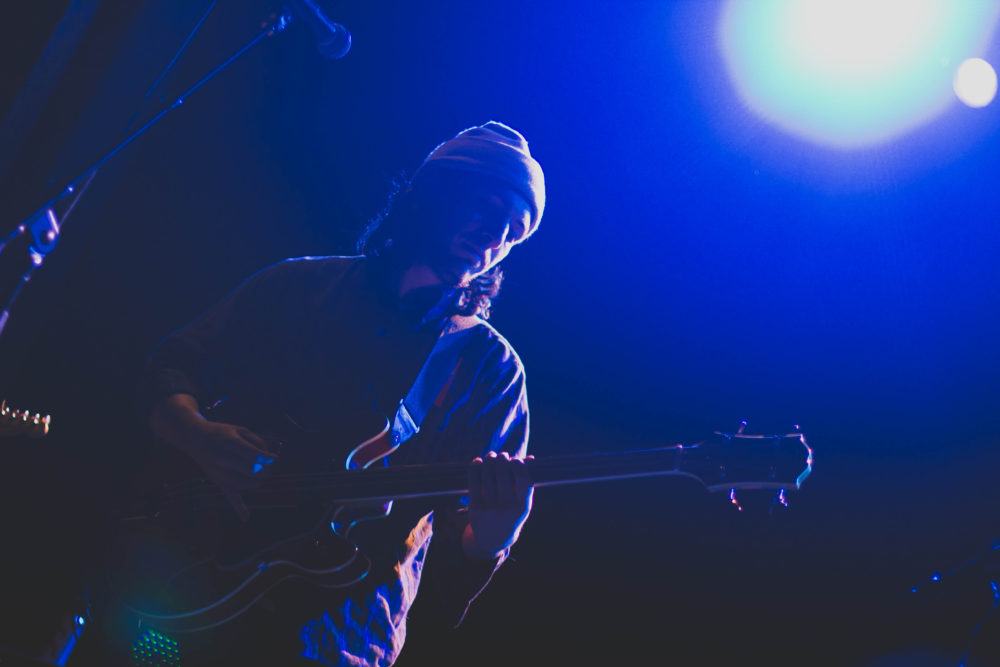 Post-punk/indie-rock band Cloud Nothings originally started out as the solo recording project of Dylan Baldi back in 2009. The band is currently touring their most recent album, Life Without Sound, that has the feel of a slightly modernized 90's punk sound.
Article: Merissa Blitz