"They sound kind of like a female fronted the 1975," my friend said to me as I was playing Fickle Friends' debut album You Are Someone Else the other day at work – a giant compliment from her as one of her favorite bands is the 1975. Mike Crossey, producer for the 1975, actually produced this album, hence the similarities. Though similar in sound, lead vocalist Natti Shiner owns the stage in a different way than Matty Healy. Instead of seducing the crowd, she relates to them, speaks to them conversationally between songs and just downright parties for the entirety of the show.
Fickle Friends hail from the UK and this show at Rough Trade was not only their first US show besides SXSW but also their first US headline show. Natti explained how anxious and exploding with excitement the band was for tonight. "I thought, as long as the opening goes well we'll be fine," Natti said, and shrugs giving an "oh well" face referencing the technical difficulty they had right at the start of the show. That didn't stop them from putting on a fabulous show.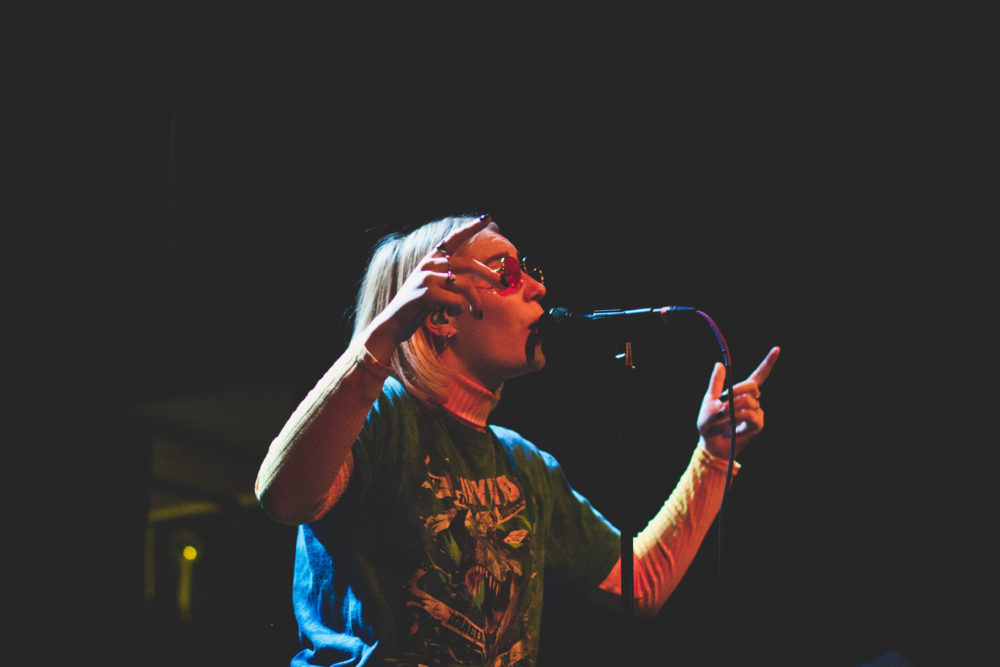 A lot of their songs create this anxiety driven by excitement. "Hard to be Myself" is about feeling uncomfortable at a party and insecure about how you come off to people but drinking a little helps and makes your inner cool kid shine through; "In My Head" brings forth the uneasiness of falling in love and "Lovesick" brings the feeling of inner turmoil when giving up on love.
Through smart lyrics they display these emotions clearly but most of the songs end up making you want to dance, even if it's not the happiest song. Their sunny 80's-style synth-pop will easily become a part of this summer's multitude of "Beach Vibez" or "Roof-top Disco" playlists about to be made. The rhythm is addictive and you can't help but dance and maybe even start to jump around, letting your hair fly like Natti's did on stage that night.
Article: Merissa Blitz