"Dust me off like a jar of fire, declare me as your friend. It's been done before, and we're doing it now, and I'm sure it's not the end." It's a small remark in the song, but out of context, it defines Welles' entire approach to rock and roll – and searing debut record – to a tee. Due for official release tomorrow (June 15), Red Trees and White Trashes is one of the purest and most promising rock albums we've encountered in recent years…and best of all, you can tell it was never trying to be. Jesse Wells, the mind behind the music, doesn't deem himself a visionary or "the new" anything, and shrugs off such superlatives from recent press with disgusted amusement. Against his wishes, though, the intense musicality packed into his 13-track debut might make it difficult to avoid being placed on a pedestal. What we've got here is truly a jar of fire. If you dust it off, as he suggests, and peer into the flames, you'll be amazed at what you find.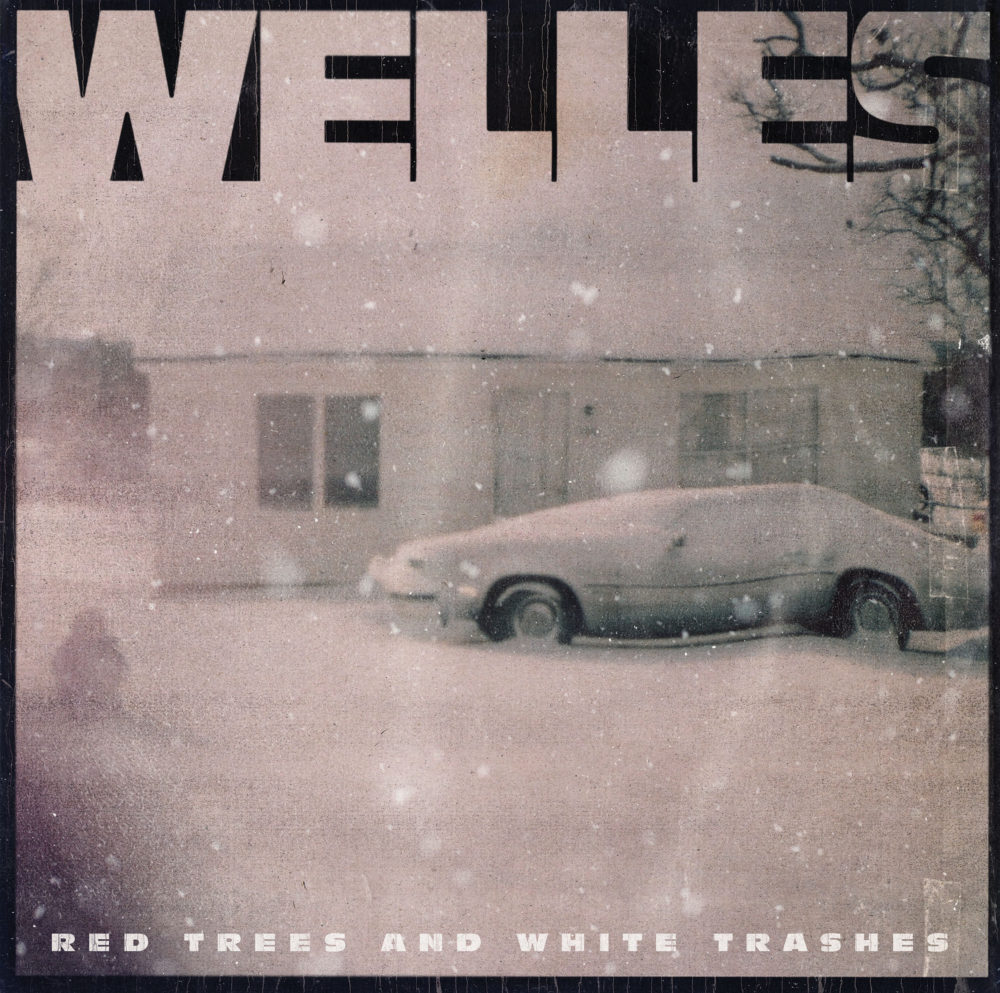 There's something strikingly raw about Red Trees and White Trashes; no part of it even feels planned or constructed. His ruthless guitar work and pulse-resetting progressions are closer in spirit to a howl at the moon than a series of notes and chords. It's an album whose brutally-honest lyrics sound familiar the first time you hear them, like feelings ripped from your own subconscious. It's a research-with-no-results kind of album, with material that's so strong, you assume he must be covering some classic rock song – only to find again and again that it's his own. It's an album that makes you race to pre-order the vinyl, realizing it might be difficult to find if you don't jump on it before the rest of the rock-loving populous does. It's a fast injection of medicine you didn't know you needed. It's daunting to decide which parts to analyze first. It's not even accurate to describe certain songs as highlights when all of them are so compelling. It's that good.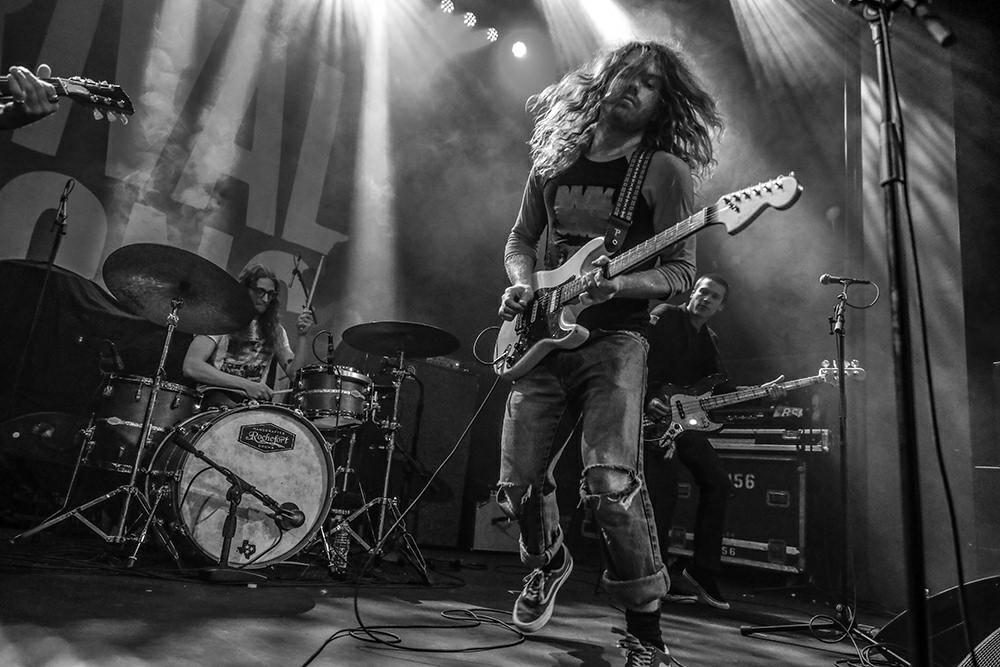 When we first interviewed Welles last year, the band was only four weeks old, and their message was impenetrably simple: "We just make rock and roll music." Having caught up with Jesse again this week (full in-depth interview coming soon to P&W), it's unsurprising and refreshing that nothing at all has changed – even as the new songs are being excavated and handled like diamonds by critics and fans. Early-released singles like "Life Like Mine," "Seventeen," and "Rock N Roll," as well as "Codeine," "Hold Me Like I'm Leaving," "Into Ashes," and "Are You Feeling Like Me" from last year's EP, already feel like staples of a proper rock playlist, each dripping with his husky yet tender vocals and velvety, vintage-rock riffs. Album opener "How Sweet It Is to Love" and other fresh cuts "Do You Know How to Fuck," "Seasons," "Crush 19," "Summer" and "9.8" (plus a vital and shreddy "Interlude") are overwhelmingly good additions, tying all the rest together like tightly-knotted twine. The album's title, Red Trees and White Trashes, comes from the end of "Seventeen," but it runs a bit deeper than that, as Jesse explained when we spoke.
"If you were to walk with me through my life, it would be through the red trees that I just grew up all around, and white trash – which I feel like I belong to," said the Ozark, Arkansas native. "I lived in a town that many people in the country would drive through and go, 'Wow, it's a cute little town. A lot of white trash.' And then they'd just keep driving. There are entire states that are like that. So I'm self-aware of that perception. And I just felt like this entire album, with all the words I put in, was about all the wild shit I did back in Arkansas. If you're going to be listening to it, you're going to be stepping through my life…so why not name it after the place you're stepping into? It's a journey; you're listening through red trees and white trashes. Because that's me; I'm red trees and white trashes."
Red Trees and White Trashes is out tomorrow, June 15th. You can pre-order the record here and follow Welles on Instagram and Twitter for updates about their current tour.
Article: Olivia Isenhart
Photos: Shayne Hanley