The nostalgia vibe was high last week at Baby's All Right. William Ryan Key, formerly of Yellowcard, brought his Virtue tour to Brooklyn and his fans showed up.
Opening the night was California-based singer-songwriter, Cory Wells. This is his first tour as a solo artist and first time in New York City. Wells' music is everything that was good about early 2000's emo music – a gritty, passionate voice that almost sounds like gasps for air and poetic lyrics that you just want to cry in your bedroom too. His song "The End of a Good Thing" is a devastating break-up song about basically losing the only thing in your life that mattered to someone else.
Toronto, Canada based Selfish Things mix a pop-punk vibe with a more mellow emo sound to create a perfect marriage of the two genres. Having met lead vocalist Alex Biro, right before the show, I could tell by his zany energy as we took portraits that he was going to bring something special to the stage. Not only did their energy match that of a Twenty One Pilots show, Biro's voice is also reminiscent of TOP frontman Tyler Joseph's. If they ever toured together, it would be the best kind of madness. The softer moments when Biro was at the piano were my favorite because you got to see the emotion he had built up inside spill out through the vibrato in his voice and the energy that his fingers struck the keys.
As the audience anxiously awaited Key to take the stage – I could hear rumblings of excitement as people turned to their friends and squealed with joy. That night, Key was joined on stage by former Yellowcard bassist Josh Portman and long time friend (over 20 years) Patrick Heusinger. The strong relationship between Key and his bandmates was evident throughout their performance.
Half of his set consisted of his solo material and the other half consisted of Yellowcard favorites  like Ocean Avenue and Only One and deep cuts like Fields & Fences and MSK. Of Yellowcard's many albums, Key mentioned that his favorite is Lift A Sail. Lift A Sail steered away from Yellowcard's typical sound going in a softer yet still pop punk direction – one that Key is headed in with his music now.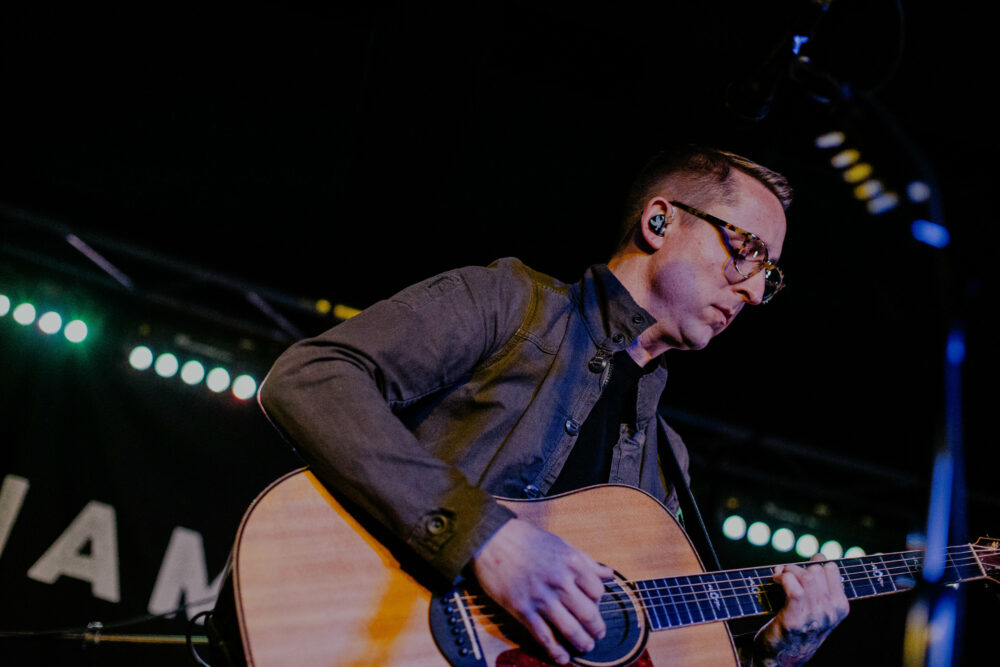 As Key tries to shift his sound as far away from the pop-punk sound as possible, he's about to go on tour with New Found Glory, a band that Key says is one of the biggest pop-punk bands in the world.
Article: Merissa Blitz